Environmental aggressors, pollution, and simply ageing - they are all elements that can contribute towards more oily skin. But that's not all: these things also contribute towards the development of wrinkles and fine lines. The lightweight Medik8 C-Tetra Serum gives you antioxidant protection and promotes a youthful appearance with its vitamin C and E. Protect your face against the factors which can cause oily skin.
Here is an oil-free complex which can exfoliate while helping to heal breakouts. Skinstitut Even Blend Serum is a formula designed to avoid irritation and put you on your way to a skin tone which is smoother and more even. There are more benefits, too - such as the ability to fade dark spots and brighten your overall complexion thanks to a skin lightening agent.
The Ordinary Niacinamide 10% + Zinc 1% High Strength Vitamin and Mineral Blemish Formula 30ml
Congested skin can often equal oily skin. With The Ordinary's Niacinamide 10% + Zinc 1% High Strength Vitamin and Mineral Blemish Formula, you have a formula packed with vitamins and minerals. This is a serum which also includes Vitamin B3 (niacinamide), that is capable of addressing blemishes and other forms of discolouration. There is also zinc salt, which is understood to help regulate the production of sebum, the oily and almost waxy substance which is found on the skin.
asap super C serum is known to do a great job on several skin types, including oily skin. With an antioxidant blend comprising of idebenone, pycnogenol and vitamin C, you can make your skin clearer and more radiant, while combatting many of the common ageing signs. If redness and breakouts are two of the characteristics which accompany your oily skin, asap super C serum is able to help with its anti-inflammatory properties.
Clinique Smart Custom Serum gets to work improving your skin texture. It is capable of producing skin which is firmer, with increased moisture levels and reduced pores. How does the 'magic' happen? It is the result of five years' research deep in the Clinique labs, where carefully selected ingredients have been married to advanced technology. Using a powerful blend which includes peptides, botanicals, caffeine and enzymes, Clinique Smart Custom Serum is also able to encourage a brighter complexion and repair skin damage that you have sustained in the past. This is a skincare solution which is suitable for those with allergies or sensitive skin.
This star of the Dermalogica AGE Smart Range is a gel which you leave on overnight, allowing the rose and argan oils to deliver their antioxidants and pave the way to skin which is brighter, while combatting wrinkles and fine lines. If your oily skin is damaged and lacking in radiance, Dermalogica Overnight Repair Serum can get to work while you sleep.
Pai Skincare Perfect Balance Blemish Serum Copaiba and Zinc might be one of the most direct routes to combatting oily skin. This no-nonsense formula is able to regulate oil production, and that can mean pores are less likely to become clogged, and that blemishes are less likely to develop. Slowing down the production of sebum, this skincare solution also uses hyaluronic acid for optimum skin hydration, while antioxidants can help to prevent spots while clearing up existing breakouts.
Tighten and firm your skin using Rodial Pink Diamond Instant Lift Serum, which is able to even the tone of oily skin while promoting a more youthful appearance and combatting the signs of ageing. Twinning Chromabright Technology and vitamin C, this serum includes Rodial's Diamond Powder, which can brighten the surface of the skin with its light-reflecting particles. To attack the discolouration which oily skin can cause while freshening up your look, Rodial Pink Diamond Instant Lift Serum can be the answer.
9) Looking for a balancing serum? the ESPA balancing treatment oil is for you. This is a vegan-friendly serum that is filled with Rose Geranium and Lemon used to help purify, balance and clarify, The Rose Damascena soothes skin while Jojoba and Avocado Oils nourish for soft, supple skin.
Why not let some New Zealand-grown superfruits lead the way in your fight against oily skin? Antipodes Worship Skin Defence Antioxidant Serum contains goodies such as blackcurrant, boysenberry, and naturally... kiwifruit; all excellent antioxidants. There is also Vinanza grape, another powerful antioxidant extracted from Marlborough sauvignon blanc grape seeds. This serum allows you to protect skin cells from oxidative stress and guard against damage from free radicals.
If you'd like to consider even more serums which are suitable for oily skin, take a look through the LOOKFANTASTIC range today!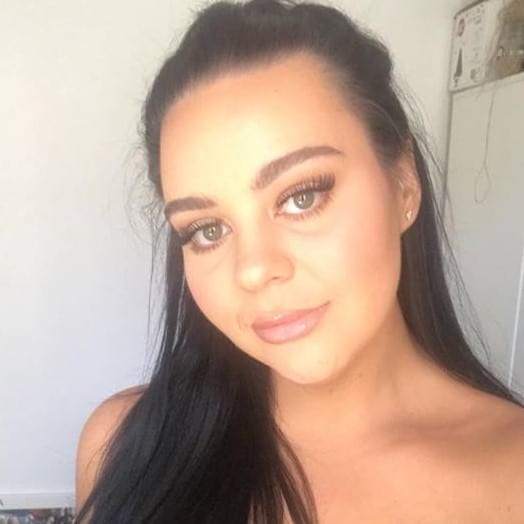 A coffee addicted, YouTube obsessed Libran, I absolutely live and breathe all things beauty! I love to try new products and find myself switching things up regularly, as I continue on my ultimate quest to find the perfect flawless base and skin-care regime.