The key to a satiny smooth, second-skin makeup base is a light coverage foundation that feels luxuriously imperceptible. Smooth, sheer, barely-there and breathable, a base that looks like your skin but even better is easy to achieve with a light coverage foundation. Whether you want a matte, dewy or highly pigmented formula, you'll get a flawless look with our 6 best light coverage foundations for a skin-like finish.
All our choices are featherlight, easy to blend and silky soft. They'll give you that perfecting effect without looking like you've overdone your base. Enhancing rather than hiding your radiance, light coverage foundations come in a variety of colours and finishes, suit most skin types and are expertly buildable for when you need them to be. Mature and dry skin will appreciate the hydrating abilities of these foundations whilst oilier skin will love the matte finish choices.
6 best light coverage foundations for a skin-like finish
1) Jane Iredale Glow Time Full Coverage Mineral BB Cream
2) Clinique Even Better Glow™ Light Reflecting Makeup SPF15
3) Illamasqua Skin Base Foundation
4) The Ordinary Serum Foundation
5) NYX Professional Makeup Total Control Drop Foundation
6) Maybelline Fit Me Dewy & Smooth Foundation
Discover a sheer but flawless look with our 6 best light coverage foundations for a skin-like finish
jane iredale Glow Time Full Coverage Mineral BB Cream 50ml (Various Shades)
This magical multipurpose BB cream marries skincare with makeup, giving you a velvety-smooth complexion whilst covering blemishes, offering UVA and UVB ray protection and brightening from within. The light and silky formula is powered by all-natural minerals, yet it offers full coverage that diminishes pores, nips oil in the bud and softens any wrinkles. It also contains SPF 25, is recommended by the Skin Cancer Foundation and is both vegan and cruelty-free. An environmentally-friendly choice, Jane Iredale's Glow Time Mineral BB Cream delivers a skin-like finish, never feels heavy and is easy to build up. It's perfect for lazy weekends when you want a fresh base without having to use multiple products and is ideal for ladies who want gorgeous coverage but love to let their freckles show through.
If you want camera-ready, glass-like skin, this sheer to moderate coverage foundation is your go-to base. Packed with vitamin C and light-reflecting luminescent pigments, this dermatologically tested formula provides a natural base that gives a noticeable glow in all the right places. Deft at handling uneven skin tone, the foundation immediately improves skin's texture and, with daily use, evens out skin tone permanently. Cheating your way to Instagram filter skin from the get-go, this dewy foundation is an instant classic for both young and more mature skin. It's exceptionally comfortable to wear, lightweight in feel and looks beautiful in photographs.
All of British brand Illamasqua's products are 100% cruelty-free and certified by PETA. Their award-winning Skin Base foundation comes in 26 shades and the liquid formula is super blendable and lightweight. Skin Base is inspired by those super-effective Asian beauty balms and has been designed to soften and condition the complexion whilst smoothing out imperfections so you get that 'real skin' look. Loaded with vitamins that moisturise and nourish, it has also been tested in HD settings to ensure there's no flashback in photos. This luxury foundation blends beautifully, covers perfectly and is long-lasting.
Cult beauty and skincare brand The Ordinary is all about innovative formulas and functional beauty. Their Serum Foundation is infused with cutting edge colour pigments that will revolutionise the way you wear your base. These unique colour pigments are designed to be long-lasting, to look completely natural and to stop foundation settling into lines or wrinkles. Great for mature skins. If you want extra luminosity, look out for shades that include the letter S or G as these are crafted with metallic silver or gold pigments to give you that highlighted glass-like look. Gliding seamlessly onto the skin, this featherlight serum develops into a beautiful semi-matte finish, doesn't feel heavy and never grabs on to problem areas. With 21 versatile shades, there's a colour for both winter and summer complexions and it gets bonus points for having SPF 15 sun protection that's chemical-free.
One of the best light coverage foundations for a skin-like finish with total buildable control, this soft matte formula allows you to completely customise your base. The glass dropper design enables you to easily regulate how much you use so you can decide whether you want sheer or full coverage. It buffs to perfection, hides scars, spots and redness and leaves you with an airbrushed, weightless canvas. The powder matte finish is excellent for oily skin and buffing it out with a brush will give you a foundation that lasts all day. It's perfect for girls-on-the-go and makeup lovers that like to play around with their coverage.
A light coverage foundation with SPF 18 that melts into your skin is essential for hot summer days, casual weekends and after-work drinks. Maybelline has nailed it with their fragrance-free, allergy-tested Fit Me Dewy & Smooth Foundation that wears like a second skin and is barely detectable. It tackles any rough patches by hydrating them with ease and it provides conditioning and soft coverage. Maybelline has also added luminosity to ensure your complexion never looks flat and you can glide through the day with satin-like skin that feels fresh, healthy and quenched. Ideal for when you don't want a full coverage look, this foundation delivers a sheer base that mimics real skin.
Our 6 best light coverage foundations for a skin-like finish are a beauty bag essential, blurring the line between real skin and makeup so that your complexion looks smooth and feels breathable. Light coverage foundations are still supremely buildable, so you can create that second-skin look but still feel confident with concentrated coverage. Advanced formulas blend nourishing ingredients with highly pigmented colours and will even out imperfections, protect against environmental damage and hydrate the skin. Apply light coverage foundations using your fingers or a damp sponge in order to get the most natural finish and lightly buff them out with a brush to extend their staying power.
Whether you want a satin, matte or dewy finish, the secret to a natural-looking base lays in skin-like light coverage foundations. Discover even more silky-soft light foundations with our extensive collection at LOOKFANTASTIC.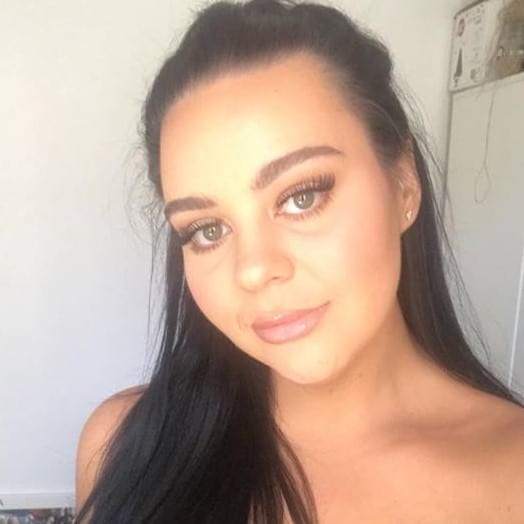 A coffee addicted, YouTube obsessed Libran, I absolutely live and breathe all things beauty! I love to try new products and find myself switching things up regularly, as I continue on my ultimate quest to find the perfect flawless base and skin-care regime.