For long-term coverage and durability, look no further than L'Oreal's Infallible 24-hour Liquid Foundation. In many respects it's one of the best long lasting foundations on the market: it's transfer-proof, party-proof, waterproof and life-proof which means you can expect more out of your make-up.
Manufactured using innovative oxygen technology, this product has a lightweight feel and an ultra-stretch formula which means it's economical even on full-coverage application. With 26 shades to choose from, there's no excuse not to get onboard with this fantastic foundation.
Clinique Beyond Perfecting Foundation and Concealer 30ml (Various Shades)
Clinique has combined a foundation and concealer into one product here to create a versatile and essential piece of make-up which lasts all day. It covers effortlessly and thoroughly without clogging up pores, and allows skin to breathe comfortably while adding moisture to the skin.
Beyond Perfecting Foundation and Concealer is easy to blend and comes with a unique applicator for smooth coverage. It's the perfect product for those who want a foundation which stays true, even during party time, and it's oil and fragrance free, which means it's ideal for sensitive skin.
For a super-blendable, long-lasting foundation which perfectly matches the tones, textures and colours of your skin, look no further than L'Oreal's True Match series. Available in over 30 shades, this product offers flawless coverage and quick and easy imperfection correction with a fine, luxuriously creamy texture.
The beauty of this foundation is that it won't run, even after hours of wear in hot and humid environments. It comes highly recommended as a way to create and maintain the perfect look at home, at the office and while letting your hair down.
NYX Professional Makeup Can't Stop Won't Stop Full Coverage Liquid Foundation 30ml (Various Shades)
This waterproof, lightweight and pigmented full-coverage foundation is designed to party as hard as you do. With 45 different sumptuous and flattering shades to choose from, it's difficult not to find a product in this range that will complement your look. It's a non-transferable, creamy and smooth-gliding foundation that offers incredible colour and matte coverage for up to 24 hours at a time.
If that wasn't impressive enough, NYX's Can't Stop Won't Stop is also noncomedogenic, which means it won't cause any pore blockages. It's suitable for all skin types, including sensitive and oily skin, which means it's not only an over-achiever - it's a great all-rounder, too.
If you're looking for a smooth, flawless foundation which looks (and feels) just like a second skin, you'll love Nude by Nature's Flawless Foundation Range. Free from oil and fragrances, these foundations are versatile, long-wearing and ideal for anything between medium and flawless coverage.
Completely formulated with natural ingredients, you can expect the Nude by Nature range to be kind to your skin. Inside you'll find bamboo powder, fruit extracts and plenty of antioxidants to help combat free radicals on the surface of the skin. This product has been tested and certified suitable for sensitive skin, and can even be used to conceal acne breakouts.
Jane Iredale has delivered a multi-tasking, clean and weightless foundation which offers a semi-matte natural finish and long-term stay-put coverage. Beyond Matte Liquid Foundation has been formulated using plant-based ingredients, and is 100% cruelty-free. With an all-natural formula, you can expect Beyond Matte to be kind to your skin while helping you to look amazing all day long.
Like other Jane Iredale products, Beyond Matte is easily dispensed with a single pump, and blending/contouring is easy with just your fingers. No primer is necessary, which means this product is perfect for on-the-go application.
Maybelline Fit Me! Matte and Poreless Mattifying Liquid Foundation 30ml (Various Shades)
This long-lasting foundation helps to mattify and refine pores to leave a seamless, flawless finish. It's ideal for most skin types - from normal to oily - and features micro-powders which help to blue pores and control shine.
With such a beautiful matte finish, Maybelline's Fit Me! Matte and Poreless Mattifying Liquid Foundation is ideal for a semi-natural look and can also be used for built-up coverage when the occasion demands. It's versatile, it's affordable and comes highly recommended.
Check out all our options for a flawless foundation on lookfantastic now! if you have any questions feel free to message us on our IG!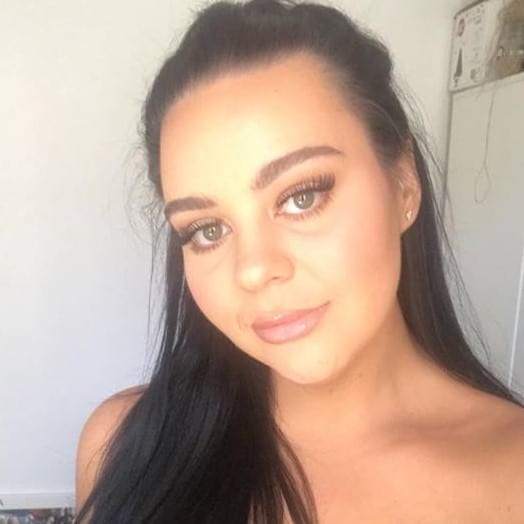 A coffee addicted, YouTube obsessed Libran, I absolutely live and breathe all things beauty! I love to try new products and find myself switching things up regularly, as I continue on my ultimate quest to find the perfect flawless base and skin-care regime.