This light, non-greasy fluid sunscreen provides a high level of protection for your face and other exposed areas. It's ideal for normal to combination skin and the 100% hypoallergenic formulation means it can be used with confidence on fair and sensitive skin. Like all La Roche-Posay products, it is paraben and perfume free and non-comedogenic. It contains a high concentration of Thermal Spring Water mixed in a unique formula to create Mexoplex which protects your skin cells to keep your skin looking youthful. This is the ideal product for men and women who live and work in outdoor settings with daily exposure to the sun.
Formulated to target dry skin, in particular, La Roche-Posay Anthelios Ultra Cream SPF 50+ not only protects against harmful UVA/UVB rays, but it also moisturises your skin and provides antioxidant protection. This product is great for daily use and can be applied 20 minutes before sun exposure for the best results.
If you're prone to acne, you need a product which can protect your skin, without clogging your pores. This formulation by asap has the added benefits of zinc for extra sun protection, Hyaluronic Acid to provide moisture and Vitamin B3 to protect against pigmentation. It's lightweight and easily absorbed allowing you to care for your skin without causing an outbreak.
Looking your best is all about keeping your skin looking young. Skinstitut's Age Defence provides the highest level of defence against harmful rays, with the added benefit of Vitamin B3 for improved hydration. This easy to use cream moisturises and protects without clogging pores. It's also water-resistant for up to 2 hours making it perfect for everyday life and brief visits to the beach or pool. Reapply after being in the water.
Collagen is a protein essential to maintaining the health and youth of your entire body. It is particularly important for maintaining the elasticity and tone of your skin, keeping it youthful. Demalogica's Dynamic Skin Recovery is a medium weight lotion formulated to provide maximum protection for your skin against the environment while promoting collagen production. Use daily to enhance your skin's strength and firmness and to protect against the sun's harsh rays.
If you're looking for a light-weight everyday face lotion that offers sun protection while enhancing your youthful skin, Prisma Protect is the product for you. Suitable for all skin types and conditions, this non-greasy skincare product can be used daily to moisturise and hydrate while offering 85% protection against environmental pollutants. Perfect to use under make-up to add protection.
This cream reflects light away with a combination of zinc oxide and titanium dioxide particles in a readily absorbed base. Free from parabens, artificial colours and fragrances it is also vegan and cruelty-free. The cream is readily absorbed, offers excellent sun protection and improves and maintains your skin health. It provides an ideal base for makeup and is perfect for everyday use.
Looking for a face sunscreen that doubles as a make-up base? Here's the solution. This tinted moisturiser can be worn alone to smooth your skin tones or be used as a primer beneath your other makeup. It contains several natural ingredients. New Zealand pine bark extract and peptides for their anti-ageing properties. Cureberry protects against blue light from phones and computer screens and Caffeine extract to firm skin and minimises wrinkles. Suitable for all skin types, this lightweight and non-greasy formulation is perfect for use under make-up or alone.
After treatments as laser-treatment or dermabrasion, your skin will be particularly sensitive. The minute particles of zinc oxide in this formulation by Dermologica provide a soothing alternative ideally suited for post-treatment skin. While soothing your skin the lotion will also protect your facial skin from additional stress caused by sun damage.
While it's vital to protect your skin against harsh sunlight, it is also important to nourish your skin to prevent signs of ageing. This oil-gel lotion melts into your skin rapidly, leaving a dry finish. Chia seed oil promotes the health of your skin, improving elasticity and preventing premature signs of ageing. Chemical UVA and UVB filters protect your skin from further sun damage. Rated at the maximum 50+SPF this luxurious oil is ideal for dry and mature skins.
For face sunscreen and other fantastic skincare products, check out our range on LOOKFANTASTIC now.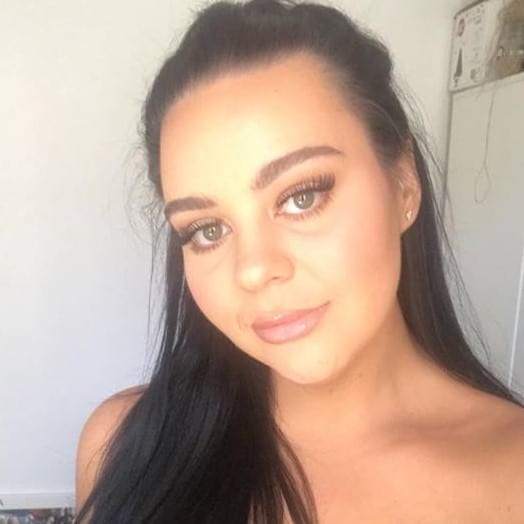 A coffee addicted, YouTube obsessed Libran, I absolutely live and breathe all things beauty! I love to try new products and find myself switching things up regularly, as I continue on my ultimate quest to find the perfect flawless base and skin-care regime.