Let's be honest, as much as we try to go with the flow, life often has a way of adding things like period cramps and PMS into the mix to get in the way of your daily routine.
UK-based feminine care brand BeYou was founded with one driving purpose: to support menstruators through everything that comes their way throughout their cycle. They have compiled an award-winning all-natural range of game-changing products to fit into your daily routine including heat-free period pain relief patches and super-soft menstrual cups which are perfect for beginners. 
Thoughtful Feminine Care 
BeYou is all about being comfortable in your own skin and Celebrating Individuality Together™. It's about finding common ground and unity, helping to understand each other rather than vilifying others based on innate differences. It's about the right to not be judged and the willingness to celebrate what makes each of us so unique.
Through their collection of science-backed, natural products, BeYou seeks to close the gender gap in the medical system by empowering through education and normalising conversations about menstruation. 
The BeYou Story
BeYou first began to take shape when their co-founder, Kru Patel, was period-shamed by a former male colleague for carrying around a hot water bottle. She took this moment of 'shame' and channelled it into a range of ground-breaking, taboo-busting products that support the everyday needs of women and menstruators. 
Their hero product, the Monthly Patch, was created after Kru set out to develop a discreet and natural alternative to both hot water bottles and heat patches that lasts all day and fits perfectly into everyday routines which include sport, work, travel and education. 
The Science of Nature 
With a transparent approach to all of their products and ingredients, BeYou is determined to highlight that there are science-backed solutions out there that include natural, safe and toxin-free ingredients.
Meticulous in their choice of ingredients, you can feel rest assured that each and every BeYou product is formulated with only the best, sustainably sourced ingredients provided by Mother Nature herself and formulated by experts according to the strictest standards.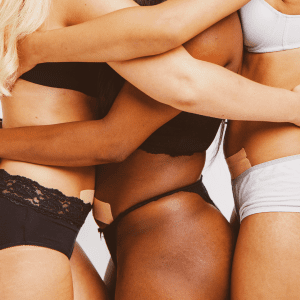 BeYou Monthly Patches
The BeYou Monthly Patch is a transdermal patch that releases a mixture of steam-distilled menthol and eucalyptus oils over a period of up to 12 hours. 
Soothes the muscular tension and inflammation which causes cramps and period pain
100% natural, dermatologically tested ingredients 
Fast-acting and long-lasting
Discreet and flexible at just 0.3mm thick 
Cruelty-free and suitable for Vegans 
Biodegradable with recyclable packaging 
Suitable for daily use 
Heat Therapy vs BeYou patches
While hot water bottles or heat pads are a popular choice for soothing period cramps, did you know that heat should only be applied to the skin for a maximum of 30 minutes? This is because prolonged use can actually result in permanent tissue damage in some cases. 
BeYou Menstrual Cup
BeYou listened to the feedback of thousands of menstrual cup users before creating their comfortable and flexible cup which bends and molds to fit the unique shape of your body, preventing leaks and discomfort.
Sustainable and reusable alternative to sanitary pads and tampons 
Holds up to 3 tampons worth of liquid 
Can be worn for up to 12 hours
100% medical grade silicone with no BPA, latex or dyes 
Soft and flexible; perfect for beginners!
Lasts for up to 10 years if cleaned correctly 
Reduces monthly waste
Using a menstrual cup for the first time can be a little daunting so each BeYou Menstrual Cup comes with a helpful guide which demonstrates how to find the right insertion technique for you, comfortable removal techniques and the best ways to clean your cup. 
BeYou Sleep Pillow Mist
With many people citing poor sleep as a by-product of their period, BeYou set out to create the perfect pillow spray, formulated with the finest calming essential oils to aid sleep quality. 
Designed alongside sleep experts
Ingredients known for their aromatherapeutic benefits including French Lavender and Roman Chamomile 
Long-lasting formula
100% natural ingredients
Cruelty-free and suitable for Vegans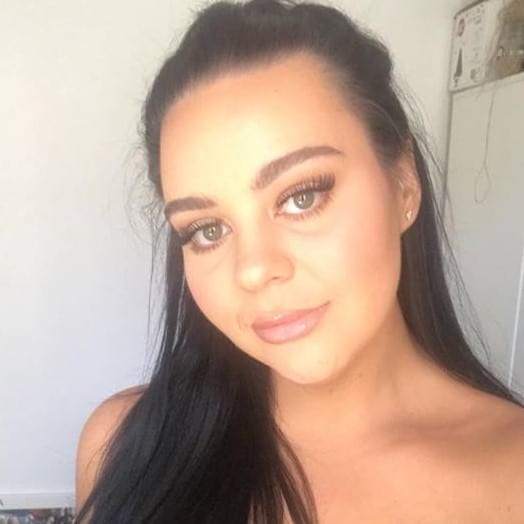 A coffee addicted, YouTube obsessed Libran, I absolutely live and breathe all things beauty! I love to try new products and find myself switching things up regularly, as I continue on my ultimate quest to find the perfect flawless base and skin-care regime.