There's a reason they say beauty is pain. We grimace through the pinch of tweezing, bite our lip as the wax is ripped off, and no longer flinch at the sting from a shaving cut. But we think its time to change 'beauty is pain' into 'beauty is pleasure'. As the beauty industry evolves, self-love products that were once hidden away in drawers, are now becoming routine staples as people harness the beauty benefits of an orgasm.
Companies like Vush have been at the forefront of this self-care revolution, working to break stigmas around female sexuality and empowering women to embrace all form of self-care. Apart from obviously being a lot of fun, showing yourself some love can contribute drastically to your overall well-being and health.
Let's Dew It
Maximise your skin routine with your post-o glow to help achieve dewier skin. Orgasms promote oestrogen surges, enhancing collagen production and skin elasticity. They also release a rush of endorphins that have anti-inflammatory benefits for your skin and complexion.
All's Hair in Love and War
Research has shown that an orgasm can help your body's ability to absorb and metabolize nutrients effectively, leading to stronger, shinier hair. It also raises your oestrogen levels, which is like a built-in defence against hair loss! Pair that with a good hair mask and you're good to go.
Too Blessed to be Stressed
Orgasms help relieve stress. Oxytocin (the love hormone) is released with an orgasm, helping reduce your cortisol levels (the stress hormone). Less stress means fewer spots, better sleep and a stronger immune system. Gotta love that.
If you're looking to incorporate pleasure into your beauty routine, we love The Empress by Vush. A clitoral vacuum stimulator, it'll be love at first touch. With 8 powerful settings, it is designed to help embrace and elevate what your body can do. Up your beauty game to include The Empress, and welcome to the new wave of self-care.
Discover the Vush range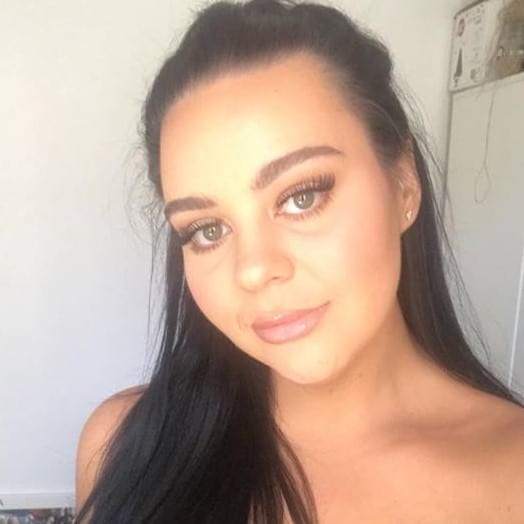 A coffee addicted, YouTube obsessed Libran, I absolutely live and breathe all things beauty! I love to try new products and find myself switching things up regularly, as I continue on my ultimate quest to find the perfect flawless base and skin-care regime.