With the new year comes new resolutions. Whether you are attempting dry January or dusting off that gym membership card, here at LOOKFANTASTIC we are taking on gut-nourishing habits and eating our way to glowing skin with The Beauty Chef.
With the belief that beauty begins in the belly, The Beauty Chef has been built on the philosophy that our skin, body and microbiome need to be nourished properly with amino acids, vitamins, minerals, essential fatty acids, antioxidants, prebiotics and probiotics. All of these can be obtained from unprocessed wholefoods as well as bioavailable and assimilated lacto-fermented foods like those found in The Beauty Chef products.
Looking to begin your inner beauty journey but unsure where to start? We have rounded up the very best of The Beauty Chef and given you the full lowdown on their benefits. Your gut can thank us later…
Where better to start than with this cult beauty powder that is at the top of many a beauty regime. A daily beauty powder for radiant skin and gut health, GLOW is now formulated with supercharged ingredients. Packing a punch, GLOW includes 18 Certified Organic wholefoods including bio-fermented maqui berries, queen garnet plum and pomegranate fruit peel extract, zinc and vitamin C to help boost collagen and support healthy hair and nails. And it doesn't end there. GLOW is also full of provitamin A, broad-spectrum B vitamins and more probiotics and postbiotics. You can quite literally eat your way to luminous skin with this berry-flavoured blend. Have we convinced you yet?
We can't talk about inner beauty without mentioning collagen, and this formula has caught our attention. The Collagen Supercharged Inner Beauty Boost is a vegan drink concentrated with vitamin C and Zinc, contributing to collagen formation for the normal function of skin and maintenance of hair and nails. Deliciously flavoured with bio-fermented papaya juice concentrate, gotu kola, Queen Garnet plum puree, organic goji, acai and maqui berries, mix this little beauty into a smoothie or your favourite drink. Beauty tip: pair this boost with GLOW to amplify all the skin-loving benefits!
We all know the benefits of cleansing our skin, but now it's time to cleanse your gut. The Cleanse Kickstart Kit is a bio-fermented duo designed to support detoxification, help alkalise the body and combat the effects of free radical damage to cultivate clear, smooth skin. Start with the CLEANSE Inner Beauty Essential, an alkalising super-greens supplement rich in digestive enzymes, prebiotics and probiotics. The perfect companion in helping to ease congestion and combatting sluggishness (we've all been there). Combine this with the ANTIOXIDANT Supercharged Inner Beauty Boost, a bio-fermented elixir to brighten the skin from within, aid immunity and nourish your gut. The ultimate combination to feel AND look great!
With the warmer summer weather, more often than not, comes thirsty, lacklustre skin. Enter the Hydration Supercharged Inner Beauty Boost; a bio-fermented elixir with magnesium for electrolyte balance, to replenish dehydrated skin from within and nourish your gut. With coconut and cucumber water and finger lime, the natural formulation restores your body's hydration levels and moisturises the skin to maintain its texture and appearance, protect your skin barrier function and aid digestion. The results speak for themselves!
Stress can wreak havoc on your skin and aggravate a whole host of skin issues. Designed to help relieve mental and physical stress naturally, this duo has been curated to support immunity, mood and sleep for balance of body and mind. The set contains the WELL SPRAY Inner Beauty Support, a nourishing mouth spray bio-fermented with probiotics to nurture your digestive health, beauty and wellbeing. Pair this with SLEEP Inner Beauty Support, a herbal blend with lemon balm and passionflower, traditionally used in Western herbal medicine to calm the nerves, reduce restlessness, relieve symptoms of mild anxiety and to support a restful night's sleep. We feel calm just looking at this.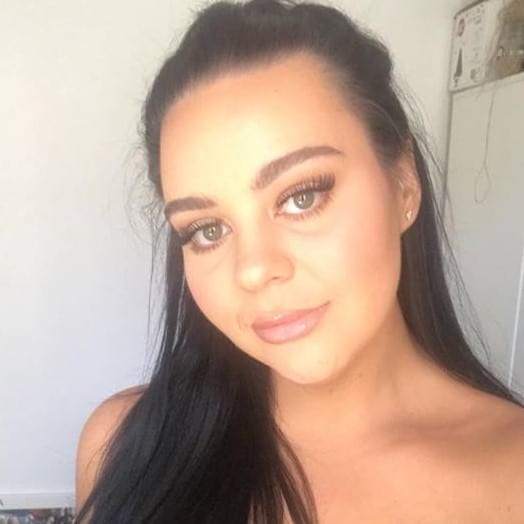 A coffee addicted, YouTube obsessed Libran, I absolutely live and breathe all things beauty! I love to try new products and find myself switching things up regularly, as I continue on my ultimate quest to find the perfect flawless base and skin-care regime.