We'd like to introduce you to our New Turmeric Glow Moisturizer, the latest addition to the KORA Organics tribe.
WHAT IS IT?
A Certified Organic, nourishing and ultra-hydrating moisturizer with a custom liposome technology built to specifically target the appearance of pigmentation, dullness and fine lines & wrinkles. This beauty also features our first-ever refillable packaging! Allowing you to keep the outer jar once your moisturizer is finished and replace the product with the refill pod at a lower cost. Helping you care for the planet and your skin at the same time. What could be better than that?!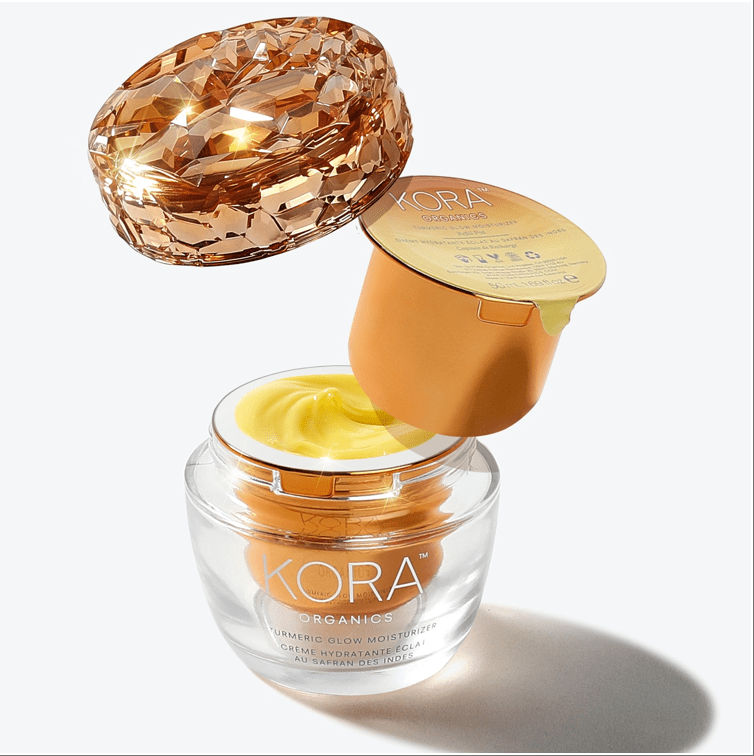 REAL PEOPLE. REAL RESULTS
We tested this innovative new moisturizer with 51 independent consumers across a 4 week period, using the product twice daily. And here's what they had to say.
· 100% said their skin felt smoother.
· 98% said their skin felt hydrated, calmed & soothed.
· 94% said their skin felt firmer and looked brighter.
· 88% said the appearance of fine lines & wrinkles are minimized.
***Based on consumer perception study of 51 subjects after 4 weeks of use. Used twice daily.
A LITTLE MORE ON TURMERIC
Turmeric is a potent source of anti-inflammatory and antioxidant benefits. Used frequently, this powerful ingredient can help revive your skin by bringing out its natural glow.
The use of Turmeric dates back nearly 4000 years to Vedic culture in India, where it was primarily used as a culinary spice. It has also been used in Traditional Chinese Medicine for thousands of years, where it is known to help with the circulation of blood as well as treating acute pains. Today, you don't have to look too hard to find a Turmeric menu addition in a restaurant, or a Turmeric Latte option in your local coffee shop.
THE SUPER CHARGED BEAUTY BLEND
Turmeric isn't the only superstar driving these incredible results. The luxurious formula is also powered with Marine Micro Algae, a powerful source of essential fatty acids and carotenoids to help improve skins' appearance. Plus, a beautiful blend of Desert Date, Rosehip and Maracuja oils which combined help to nourish, brighten and restore a more even skin tone.
We are so much more than "clean beauty" – we're Certified Organic. Our products are toxin-free, cruelty-free and formulated with highly active Certified Organic ingredients that deliver powerful results, leaving your skin healthy, glowing and radiant.
HOW TO USE
Warm a pearl size of cream in the palms of your hands and gently massage onto a clean face, neck and décolletage in the morning and evening after your serum.
"This ultra-rich moisturizer is my go-to skin savior. I use it morning and night. It deeply hydrates, brightens and soothes. I love that it gives my skin a radiant glow!"
– Miranda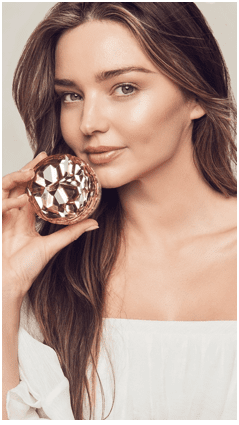 Morning or night, this product is truly perfect to deeply hydrate and brighten skin.
Why not give it a Glow?!
Love,
KORA Organics xxx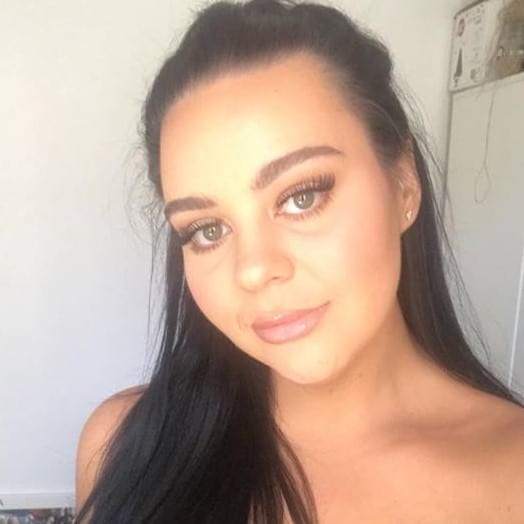 A coffee addicted, YouTube obsessed Libran, I absolutely live and breathe all things beauty! I love to try new products and find myself switching things up regularly, as I continue on my ultimate quest to find the perfect flawless base and skin-care regime.