Your skin deserves to look and feel fantastic with Australia's number 1, go-to cosmeceuticals skincare range, asap. For over two decades, asap has been offering affordable, high-quality skincare solutions for ALL skin types, which has not been tested on animals and is free from all the nasties! Carley Dowdle, the success behind the brand, shares with us her favourite skincare hacks, the secrets behind some of asap's top-selling products and her exciting plans for the future.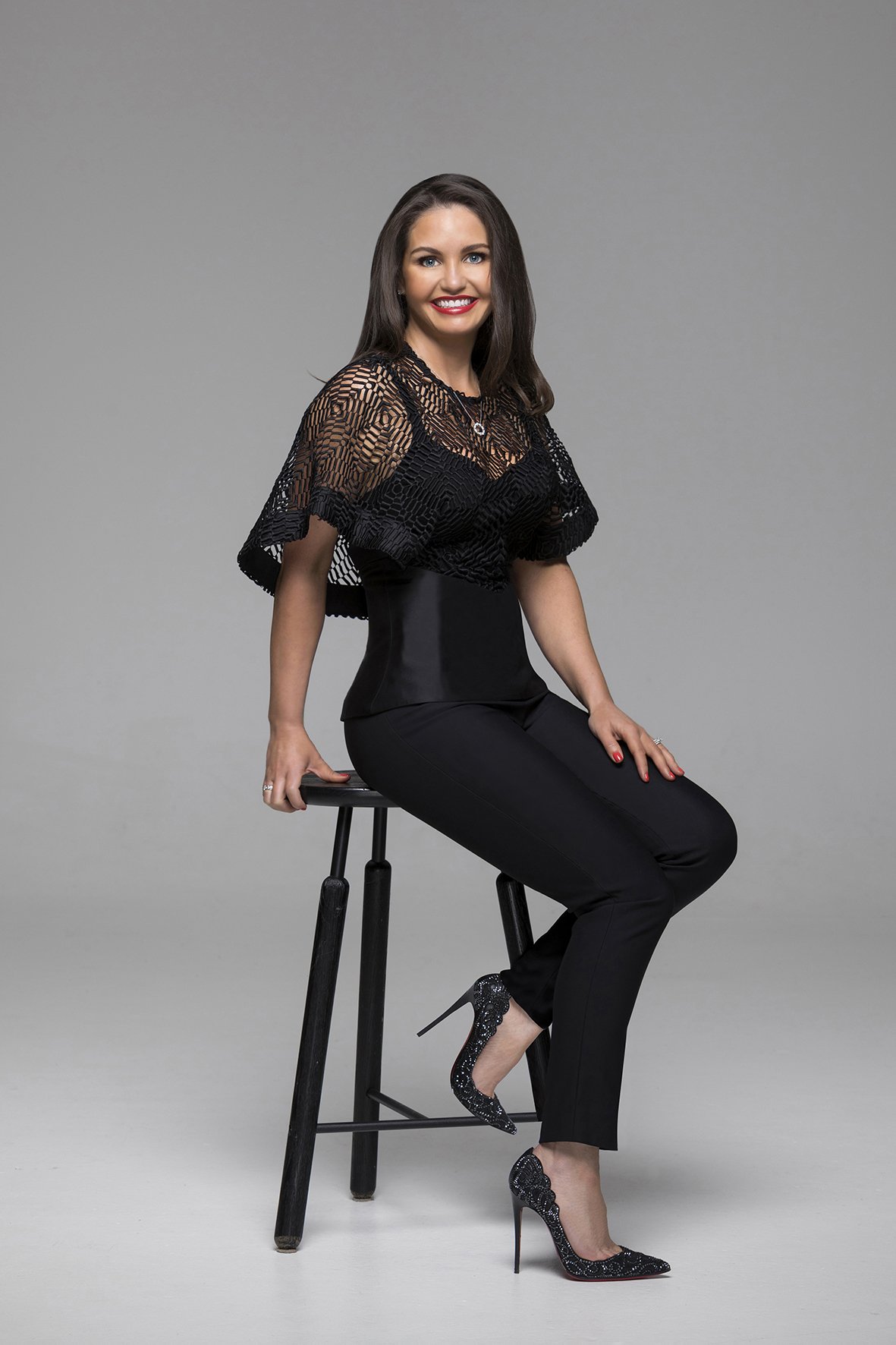 Can you tell us a bit about your journey in skincare?
I have been involved with the asap skin products brand since its inception with the goal of pushing the boundaries in skincare, creating products which are as effective as they are affordable. I'm proud of the incredible team at asap skin products who have helped grow the range, which is now distributed worldwide. We continue to innovate and create, while going beyond any limits to provide products with ingredients at the cutting edge of scientific development.
We work hard to make beautiful skin easy.
ASAP is such a successful, trusted and much loved brand - what do you believe sets ASAP apart from other skincare brands?
We are proudly Australian made and owned and with over twenty years of providing effective and affordable skincare to our loyal and new clients. 
I credit the success of the brand to our ability to innovate and to do things differently, which is what inspired me to become a formulating chemist in the first place.  Hearing from the delighted, loyal customers, whose lives have been improved from using changed by asap skin products, gives our team the most satisfaction.
ASAP products are known for their active ingredients. What are the benefits of some of these, and why are they important to include in a skincare routine?
The active ingredients in asap skincare products have been scientifically tested and proven to produce impressive, fast acting, visible results.
Ascorbic Acid: The purest form of Vitamin C and at the highest concentration of 20%, it is a proven antioxidant that inhibits melanin production to help reduce and prevent hyperpigmentation. Stimulates collagen production to fight skin ageing, promotes skin clarity, brightness and radiance
Biomimetic Tripeptide: Speeds up cell renewal, smooths the skin structure, hydrates and refines skin to reduce the appearance of wrinkles.
CoEnzyme Q10 (CoQ10): helps repair damaged skin cells, counteracts free radical damage and assists with the production of collagen and elastin. 
Cross linked Hyaluronic Acid: supports the formation and maintenance of collagen, while providing 5 times the hydration and 50 times the moisture retaining properties of traditional Hyaluronic Acid.
Glycolic (AHA):  The gold standard of exfoliation, Glycolic Acid helps the skin to shed dead skin cells, encouraging cellular turnover without removing the skin's moisture barrier. Assists in reducing the appearance of fine lines and wrinkles, hyperpigmentation and clearing acne.
Niacinamide: Stimulates collagen production, targets pigmentation and boosts the skin's immunity to UV damage. Assists with acne, symptoms of rosacea, prevention of sun spots and reduces the appearance of pores.
Resveratrol: a powerful antioxidant that helps to smooth and firm skin's structure, even skin tone and provide an immediate and long-term boost to skin hydration.
Retinol: A pure form of Vitamin A that fights skin ageing while minimising breakouts. Helps to reduce hyperpigmentation, even skin tone and prevent further melanin development.
Zinc Oxide: a natural mineral, broad spectrum, physical sunscreen, providing protection for UVA/UVB rays by reflecting UV light from the skin.  May assist with skin conditions such as acne and wound healing.
If you could only use three ASAP skincare products daily, which would you choose and why?
super B complex

,

I realise that I mention this product a number of times, but for all good reasons; it is my number 1.

super B complex

has achieved so many great results for different conditions for many of our clients.  It's the one product that I couldn't be without.  With its high level of Niacinamide, Resveratrol and Hyaluronic Acid, super B complex strengthens skin against dryness, hyperpigmentation and promotes healthy, radiant-looking skin while boosting skin immunity.  With recent preliminary studies have shown that Niacinamide, an amide form of Vitamin B3 is protective against UV induced skin carcinogenesis, when applied topically. It is essential for the harsh Australian sun.
DNA renewal treatment

, This revolutionary formulation contains unmatched concentrations of active ingredients specifically targeted at treating cellular ageing at cellular level.  I formulated this product to assist in the repair of cellular damage and provide ongoing telomere protection. 
spf50+ hydrating defence

, it goes without saying, sunscreen should be applied everyday and

asap SPF50+ hydrating defence

contains physical UV filters; Zinc Oxide and Iron Oxides alongside chemical UV filters to create a very high SPF, non-irritating sunscreen in a light, breathable formulation. I have also included Niacinamide, Turmeric and Hyaluronic Acid to fight premature skin ageing and lock in moisture, promoting firmer, smoother skin.
The
Super B Serum
is one of our top selling skincare products: for those who have never tried it, what makes this serum different to others? And what would you pair with it?
asap super B complex contains a high level of Niacinamide along with Resveratrol and a crosslinked Hyaluronic Acid.  This product has achieved so much in its own right from promoting wound healing, tissue repair and reducing scarring to improving the appearance of Rosacea and hyperpigmentation while covering the basics; increasing hydration and stimulating collagen production.
I would recommend pairing with everyone.  asap super B complex is a staple product that can easily be included into everyone's skincare routine.  Within a skincare prescription, it can be mixed with super C complex in the morning and super A+ serum in the evening. 
What is your no.1 Skincare tip or trick?
Sun/Light damage begins at birth and it is never too early to begin preventative and protective skincare and lifestyle choices to protect against premature ageing.  So I suggest applying a sunscreen everyday as this is the best defence to prevent premature ageing and is the best antiaging product to include in any skincare routine.  Another one of my tips is to always include your décolletage in your skincare routine as this is often missed but is always seen.
What are your three non-skincare related tips for maintaining healthy, beautiful skin?
Feed your skin from the inside out with a healthy, balanced diet that includes lots of fresh fruit and vegetables, reduce the intake of processed foods and ensure to hydrate.
Cover and protect your skin when in sunlight; wear a hat or be conscious of not standing in the sun when outside.  Also, call it hand care, rather than skincare but apply sunscreen to the back of your hands every day, especially before driving, as hands are the first to show signs of premature ageing. 
Sleep in a dark room for better REM sleep; getting enough quality 'beauty sleep' is an important anti-ageing factor.  Studies have shown that poor sleep quality can be associated with signs of skin ageing and reduced skin barrier function.
What is your top Beauty Hack using an ASAP product?
Not sure it could be described as a beauty hack but a recommendation of mine and asap skin products that we have found assists with skin accepting active ingredients, is to mix two products together prior to application of use – mixing exfoliating facial scrub and gentle cleanser, or mixing super B complex with either super C complex or super A+ serum. 
What would be your 3 ASAP desert island products?
The number one product to have on hand on a desert island is NEW asap spf50+ hydrating defence, providing very high UVA + UVB protection and intensely hydrates the skin. Number two product would be asap daily facial cleanser, gently cleanses skin of dirt and impurities, leaving skin refreshingly clean and smooth and the number three product which I highly recommend to be included in everyone's skincare regime is asap super B complex.  asap super B complex contains a high level of Niacinamide to increase skin hydration and contains powerful antioxidants with anti-inflammatory properties.  All the benefits in a product you need for a desert island adventure.
What's next for ASAP?
asap will continue to push the boundaries in providing products and ingredients that are at the cutting edge of scientific development, to successfully provide the highest quality cosmeceutical skincare.
Thank you, Carley
Now that you know more about asap, the visionary behind the brand and 'the science of beautiful skin', it's time to make a change. For fresh, clean and healthy skin, shop the full range of asap products at LOOKFANTASTIC. Create your own easy-to-use, effective skincare regime today!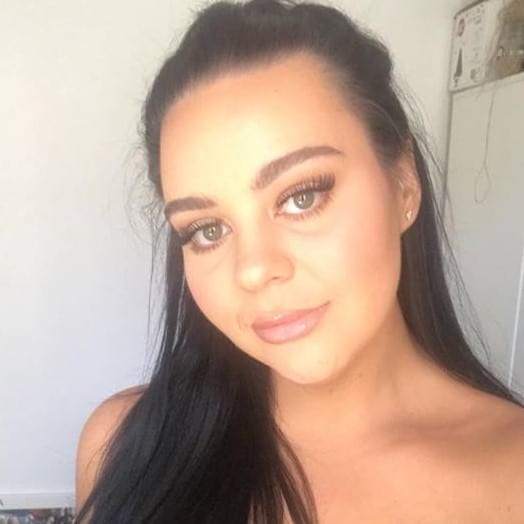 A coffee addicted, YouTube obsessed Libran, I absolutely live and breathe all things beauty! I love to try new products and find myself switching things up regularly, as I continue on my ultimate quest to find the perfect flawless base and skin-care regime.