Puffy eyes feel uncomfortable as well as looking unsightly, which can make you feel self-conscious. Fortunately, there are steps you can take to reduce puffiness, as well as lots of great products that will help keep your eyes looking bright and puff-free.
What causes puffy eyes?
As we age, the muscles around our eyes get weaker. The fat that helps support the lids can move to the lower lids, creating a puffy appearance. Excess fluid can also accumulate, so the swelling is increased.
Whilst this puffiness looks unsightly, there's no need to worry – it's usually just a cosmetic concern rather than anything more serious, and the good news is that there are lots of products and tools you can use to reduce the puffy appearance.
Products to try
1. asap Firming Eyelift 2. The Ordinary Caffeine Solution 5% + EGCG 30ml  3. Skinstitut Eye Believe 30ml 4. Kora Organics Noni Radiant Eye Oil 5. Skinstitute Rose Quartz Face Roller
Aussie skincare experts asap have created this Firming Eyelift to help reduce puffiness. With innovative ingredients like artichoke extract and caffeine, the multi-peptide complex works to support elastin and collagen production and will reduce fine lines and wrinkles as well as dark circles and puffiness. It's designed to be used morning and night, and it's a real hit amongst the LOOKFANTASTIC team.
Caffeine makes an appearance in The Ordinary Caffeine Solution 5% + EGCG 30ml too. This serum delivers a supercharged dose of Caffeine and Epigallocatechin Gallatyl Glucoside (EGCG), which comes from Green Tea. It's lightweight and easily absorbed, so it's simple to incorporate into your routine. It's especially good for supporting your skin during periods of stress or fatigue.
Synthetic Snake Venom is the star ingredient of Eye Believe from Skinsitute. Matched with superb hydrating ingredients like Irvinga Gabonensis kernel butter, this serum works to combat the twin enemies of dehydration and micro contractions. Skin appears smoother and tighter, and puffiness and dark circles are reduced.
A host of goodness is packed into Kora Organics Noni Radiant Eye Oil - the ingredients list reads like a farmers' market with avocado, tomato extract and rosehip oils all making an appearance. The soothing oil is silky and comforting and can be used morning and night to deliver luminous radiance and leave your eyes looking well-rested and free from puffiness.
To get the most out of your fab new skincare products we recommend using this Rose Quartz Face Roller from Skinstitute. As well as aiding product absorption, it works to improve lymphatic drainage, so it's great for de-puffing, especially after a night out or a long flight. We recommend keeping it in the fridge for a cooling, soothing solution to stressed skin and tired eyes.
What else can you do to prevent puffy eyes?
As well as arming yourself with top-notch products, there are some simple lifestyle changes that will help reduce puffiness around the eyes
1. Sleep
Make sure you have a solid sleep routine – sleep is the time our bodies use to repair and replenish, so keeping regular hours as much as possible will support your skin to look its best.
2. Allergies
If you have allergies, you may notice an increase in puffiness around your eyes – a pharmacist will be able to recommend a suitable medication to reduce the symptoms.
3. Hydrate
Dehydration is the enemy of good looking skin, so it's vital to drink enough water – the rule of thumb is to aim for around eight glasses a day.
4. Diet
Keep an eye on your diet – be sure you're not eating too much salt and take care to enjoy lots of good quality whole foods. Potassium-rich foods like green leafy veggies and bananas are especially effective at reducing puffiness.
The team at LOOKFANTASTIC are passionate about helping you look your very best, so you can be sure whichever product you choose, puffy eyes will soon be a thing of the past.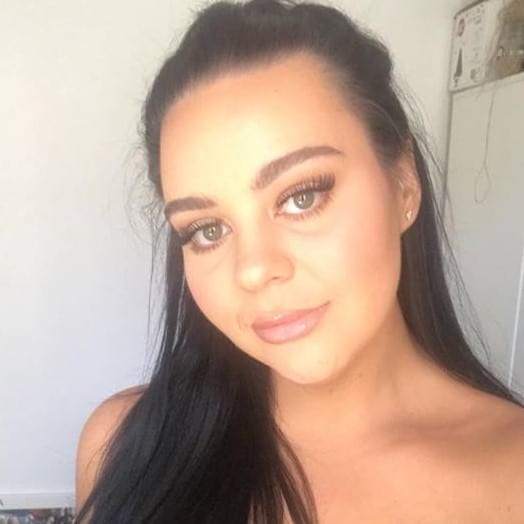 A coffee addicted, YouTube obsessed Libran, I absolutely live and breathe all things beauty! I love to try new products and find myself switching things up regularly, as I continue on my ultimate quest to find the perfect flawless base and skin-care regime.