Blackheads are a common issue and are often very stubborn to remove. The cosmetic market is saturated with products aimed at removing blackheads, but it can be hard to know where to begin. We've compiled a list of the best anti-blackhead products so that you can start your journey to fresh and formidable skin.
What are blackheads and what causes them?
Blackheads are small bumps which form when dead skin cells and excess oil clog the skin's hair follicles. The surface of the spot then turns black as the dead skin cell, upon pushing through onto the surface, reacts with oxygen in the air. Blackheads often occur on the nose or chin, where excess oil called sebum is commonly produced. However, they can also occur anywhere on the face, neck, back, chest, or shoulders. Oil-gland overproduction can be caused by a change in hormones or through the buildup of makeup or dirt in the pores.
How to get rid of blackheads
Blackheads can be treated with a good skin routine that uses active ingredients that specialise in clearing out pores and inhibiting excess oil production. As a mild form of acne, blackheads require ingredients that aid the process of skin cell turnover and clear out pores. Salicylic acid does just this by helping the skin to shed its top layer and aiding the healing process. Gentle exfoliating products are also great for removing dead skin cells.
Contrary to popular belief, blackheads should not be extracted through at-home squeezing. This could further damage the skin by pushing the root of the spot further into the skin.
Despite these tips, it is difficult to know where to start when it comes to purchasing the right product for you. Here are some products on the Australian market today which are renowned for their blackhead targeting efforts.
Products to use
1. COSRX BHA Blackhead Power Liquid 2. La Roche-Posay Effaclar K + Anti-Blackhead Moisturiser 3. asap Daily Exfoliating Facial Scrub 200ml 4. philosophy Purity Exfoliating Clay Mask Tube 5. Weleda Blemished Skin Regime
Best blackhead products
This product deeply penetrates and nourishes your skin. By combining salicylates with moisturising ingredients, it simultaneously unclogs pores and retains your skin's natural moisture. This product is great for those who struggle with combination skin.
Designed for combination and oily skin, Effaclar K (+) is specifically formulated to remove blackheads and promote smooth skin. As a blackhead moisturiser, its targeted purposes do not disrupt the overall skin balance.
Asap Daily Exfoliating Scrub is scientifically proven to remove dead skin cells through biodegradable beads and its focus on cell renewal. This is an all-year-round product that is suitable for all skin types and, despite its gentle efforts, offers maximum benefits for blackheads.
Enriched with key active ingredients, such as white clay and salicylic acid, the Purity Exfoliating Clay Mask removes your skin's impurities and prevents conditions where blackheads arise. Through natural exfoliants, the mask gently minimises pores and promotes smooth skin.
Weleda aims to restore your skin to its natural oil and mineral uptake through this skincare regime. Including the Purifying Gel Cleanser, Refining Lotion and S.O.S Spot Treatment, this comprehensive skincare guide will relieve the pressure off your skin and aid its natural cleansing and moisture processes. It is this balance restoration that works to eradicate blackheads.
Prevention tips
Avoid oil-based products: These will add to the excess sebum production which is a precursor to blackheads. A distinction must be made between oil-based formulas and moisturisers, which hydrate and protect the skin from environmental pollutants which can clog pores and lead to blackheads.
Use gentle exfoliants: When it comes to acne, exfoliants are usually not recommended as they can cause irritation. However, gentle exfoliants aid skin cell turnover through the removal of dead skin.
Avoid tight clothing: If you struggle with blackheads on your body, avoid wearing clothes that restrict your skin's breathability.
If you're looking for more options to reduce blackheads or would like to get started with our top anti-blackhead finds, LOOKFANTASTIC is here to help as official Australian stockists.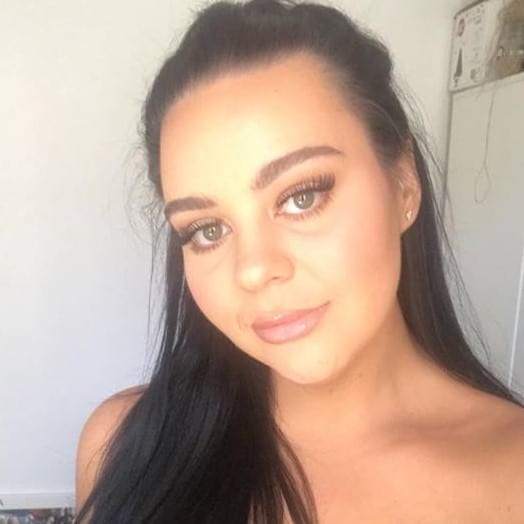 A coffee addicted, YouTube obsessed Libran, I absolutely live and breathe all things beauty! I love to try new products and find myself switching things up regularly, as I continue on my ultimate quest to find the perfect flawless base and skin-care regime.