It's what's on the inside that counts and with Vida Glow you can glow from the inside out. No matter your lifestyle, Vida Glow helps you to achieve results that nourish your hair, skin and nails. Keep reading to find out how to incorporate Vida Glow into your daily routine.
How to create bidirectional beauty with Vida Glow
Skincare is ever-evolving with new actives and new solutions. As the global number one marine collagen brand, Vida Glow delivers a science-backed routine – with their 3-step system: Base. Treat. Complete.
What is bidirectional beauty?
Bidirectional beauty pairs ingestible beauty, like collagen supplementation, with topical skincare. Ingestibles travel through the bloodstream to take effect, while topical skincare addresses concerns on the skin's surface. Both complement each other for enhanced, tangible results.
Step One: Build a base
Start your routine with Natural Marine Collagen. This clinically-proven, multi-benefit base replenishes the body with the essential 'building blocks' of collagen. With consistent, daily supplementation, Natural Marine Collagen supports the natural ageing process and creates a firm, glowing base.
Stir one sachet in your drink of choice daily, whether it's water, juice, tea or coffee. Increase to two or three daily serves if you're experiencing more pronounced signs of ageing.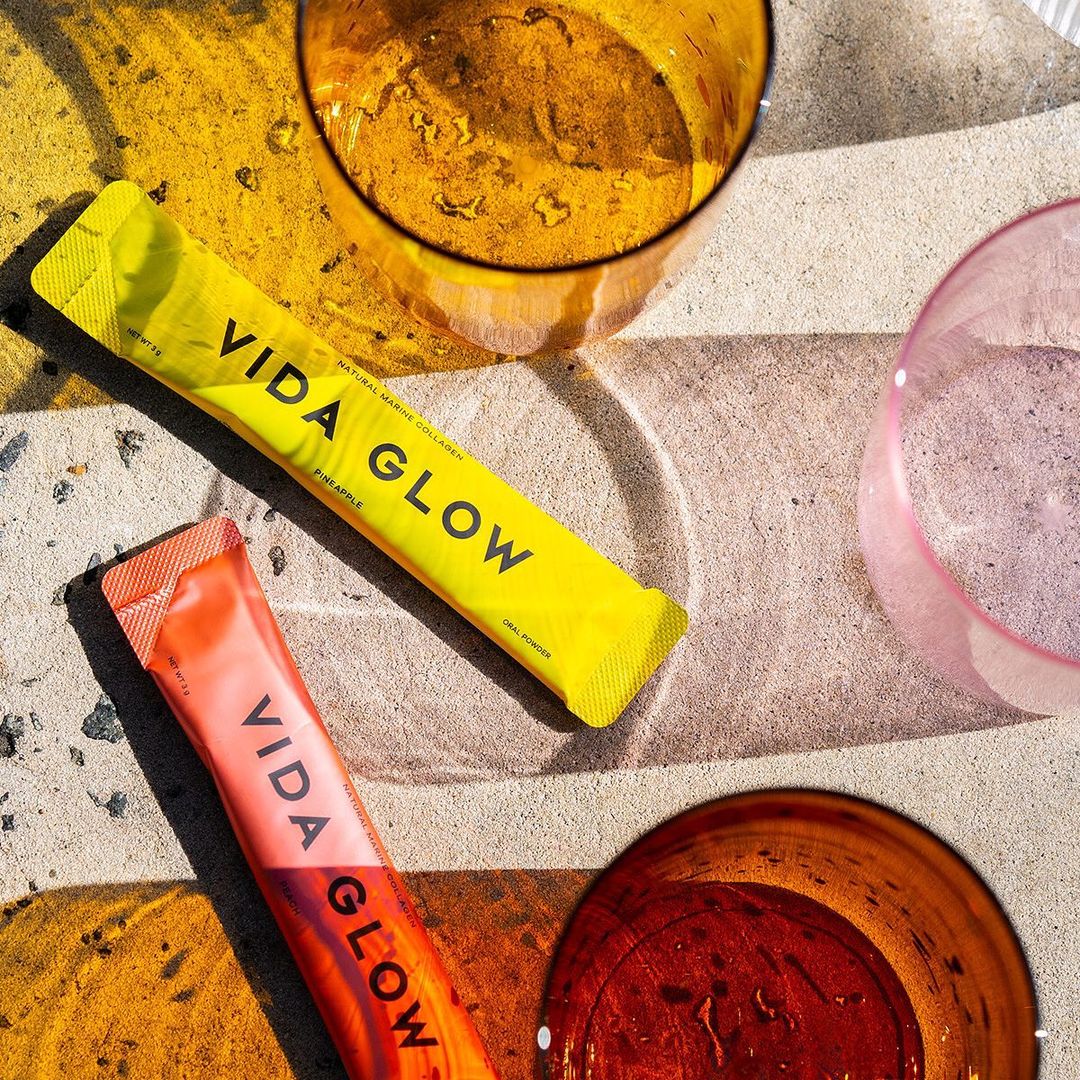 Step Two: Treat specific skin concerns
Vida Glow's Advanced Repair range is formulated for specific skin and beauty concerns. Ingestible beauty staples like marine collagen are universal and multi-beneficial, while this step focuses on personalised and targeted results
If you're experiencing uneven skin tone, melasma or dark marks, try Radiance. Supported by brightening vitamin C, healing zinc and free radical-fighting pigments, Radiance's formula works double-time to minimise and help prevent uneven skin tone. Take one capsule daily with food and you will start to see luminous results in just four weeks.
To help prevent premature ageing and comfort stressed skin, try Anti-G-Ox - an antioxidant supplement and the world's first effervescent beauty powder. With 10 potent actives in one daily sachet, Anti-G-Ox helps minimise the root causes of premature ageing and supports skin health. Taken once daily, directly on the tongue or in a glass of water, Anti-G-Ox strengthens and defends skin.

Step Three: Complete with clinically proven skincare
Finish your beauty routine with Age Defiance skincare. A collection of three skincare essentials – a firming and brightening serum, smoothing eye cream and hydrating gel-cream moisturiser.
The hero of the range is the Rapid Renewal Serum, which features the highest concentration of Vida Glow's trademarked firming biomarine active, Lumiséa. In an independent clinical study, 97% agree that the serum plumps the skin, while 84% saw a reduction in wrinkles after 30 minutes!
In three essential formulas, Age Defiance hydrates and refines skin, while the complete routine rejuvenates skin across the dermis.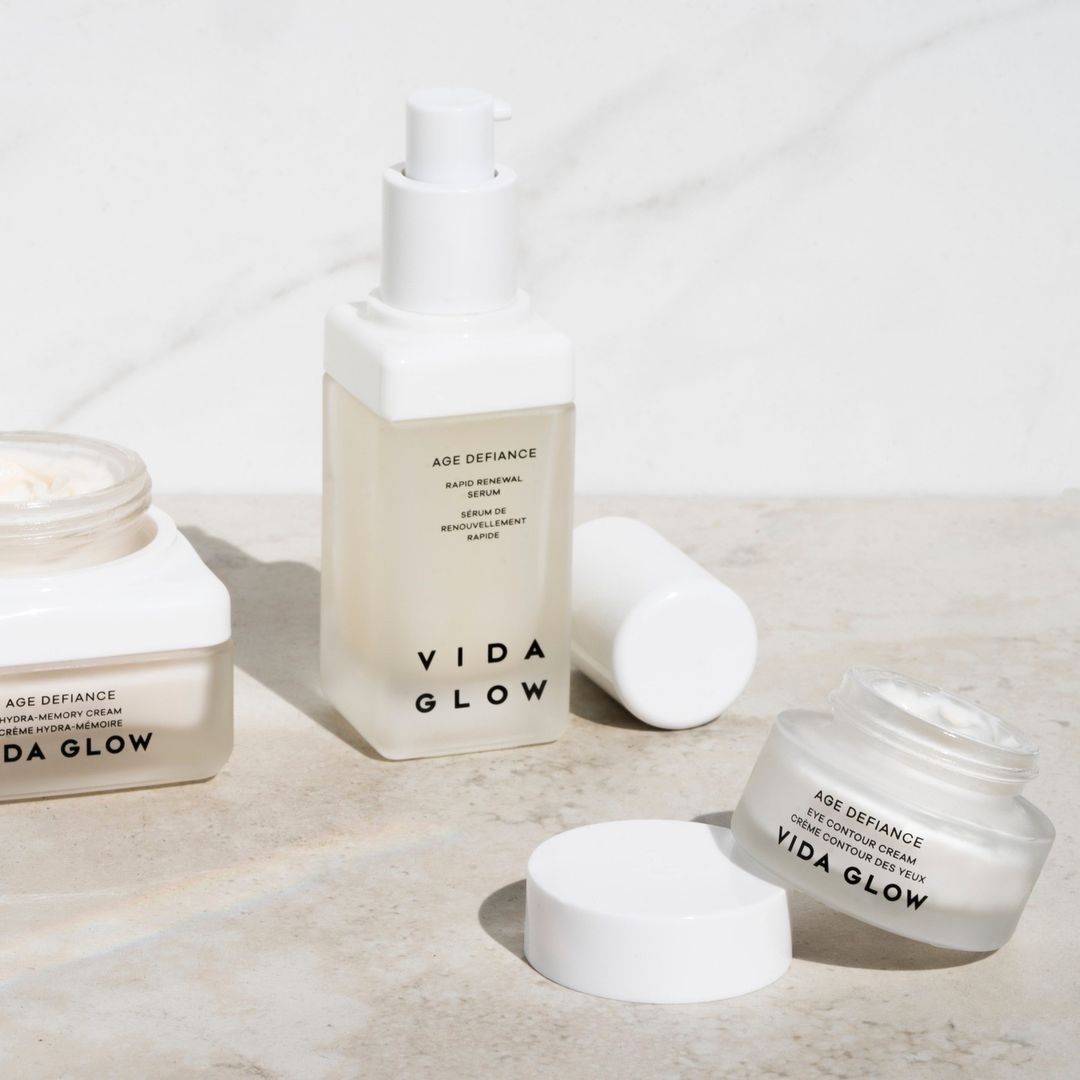 Now that you know all about Vida Glow's bidirectional beauty philosophy, it's time to update your beauty regime. Achieve youthful, glowing skin today and add Vida Glow to your shopping cart.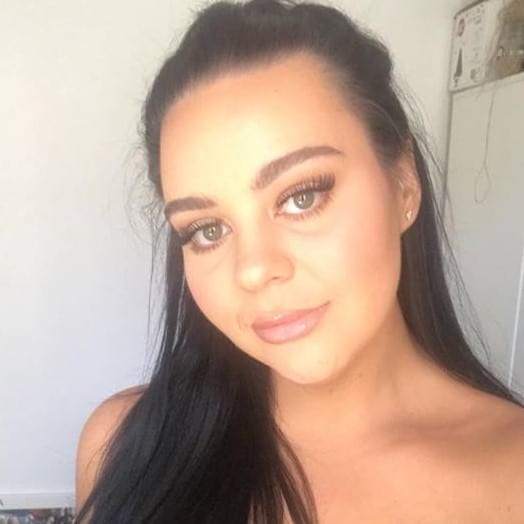 A coffee addicted, YouTube obsessed Libran, I absolutely live and breathe all things beauty! I love to try new products and find myself switching things up regularly, as I continue on my ultimate quest to find the perfect flawless base and skin-care regime.