Creators of the world's first ever line of dermatologist-developed skincare, it's no secret that Clinique know skin. The brand that boasts 100% fragrance-free and allergy tested products is about to take the skincare world by storm yet again with their newest range of personalised skincare: Clinique iD.
Hydrate and treat your skin simultaneously with Clinique's revolutionary new line. A range of targeted concentrates designed to be added to your favourite Clinique moisturiser,  resulting in a customised product that delivers far more than just hydration.
Clinique iD-  90% hydration 10% treatment
Choose a customised concentrate that matches your specific skin concern
Fatigue- energises and revives glow.
Irritation- calms and comforts the skin.
Uneven Skin Tone- brightens and evens out skin tone.
Lines and Wrinkles- smooths lines and re-plumps skin.
 Pores and Uneven Texture- retexturises and illuminates skin.
Clinique iD: Moisturiser + Concentrate for Fatigue

Clinique iD: Moisturiser + Concentrate for Irritation 125ml

Clinique iD: Moisturiser + Concentrate for Uneven Skin Tone

Clinique ID: Moisturiser + Concentrate for Pores and Uneven Texture
Pick your preferred base
Dramatically Different Moisturizing Lotion+-  A rich and creamy moisturiser, perfect for dry or dehydrated skin types. The Dramatically Different Moisturizing lotion strengthens the skin's barrier, ensuring moisture stays locked in for all day hydration.
Dramatically Different Hydrating Jelly- A water- jelly formula, this product is great for those who want hydration but prefer something lightweight, that absorbs quickly. The Dramatically Different Hydrating Jelly contains Clean Shield Technology™, which helps to defend skin from the damaging effects of pollution.
Dramatically Different Moisturizing Gel- A weightless and oil-free formula, the Dramatically Different Moisturizing Gel is our recommendation for oilier skin types. It sinks in effortlessly and helps to minimise shine, while refining the texture of the skin.
All Clinique iD products are free from common chemical nasties like parabens and fragrance, meaning the range is perfect for all skin types, even those who suffer with sensitivity.
Click here to say hello to hydration and goodbye to your specific skin concerns with Clinique iD today.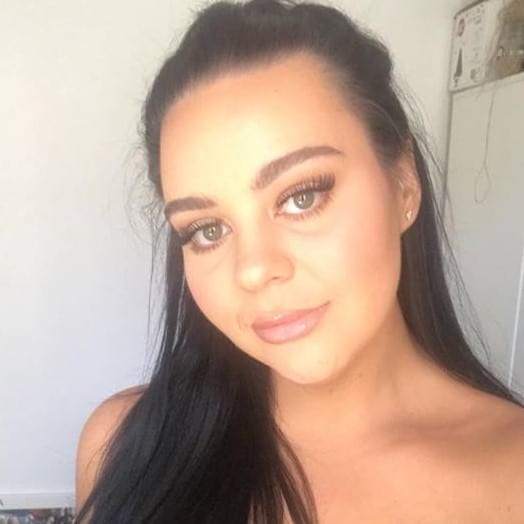 A coffee addicted, YouTube obsessed Libran, I absolutely live and breathe all things beauty! I love to try new products and find myself switching things up regularly, as I continue on my ultimate quest to find the perfect flawless base and skin-care regime.