Australia Day has arrived, so why not celebrate by restocking your beauty bag with some true blue brands? In our lookfantastic Australia Day sale, we're giving you some huge deals on hot products, from Skinstitut to Bondi Sands, Eye of Horus and more.
The Hottest Items You Can Grab in Our Australia Day Sale
There are hundreds of red hot deals to be discovered, so to make things a little simpler for you, we've rounded up the all-time faves you won't want to miss. Keep on reading to discover which hot products will be available in our Australia Day sale for 2018.
Skinstitut Glycolic Scrub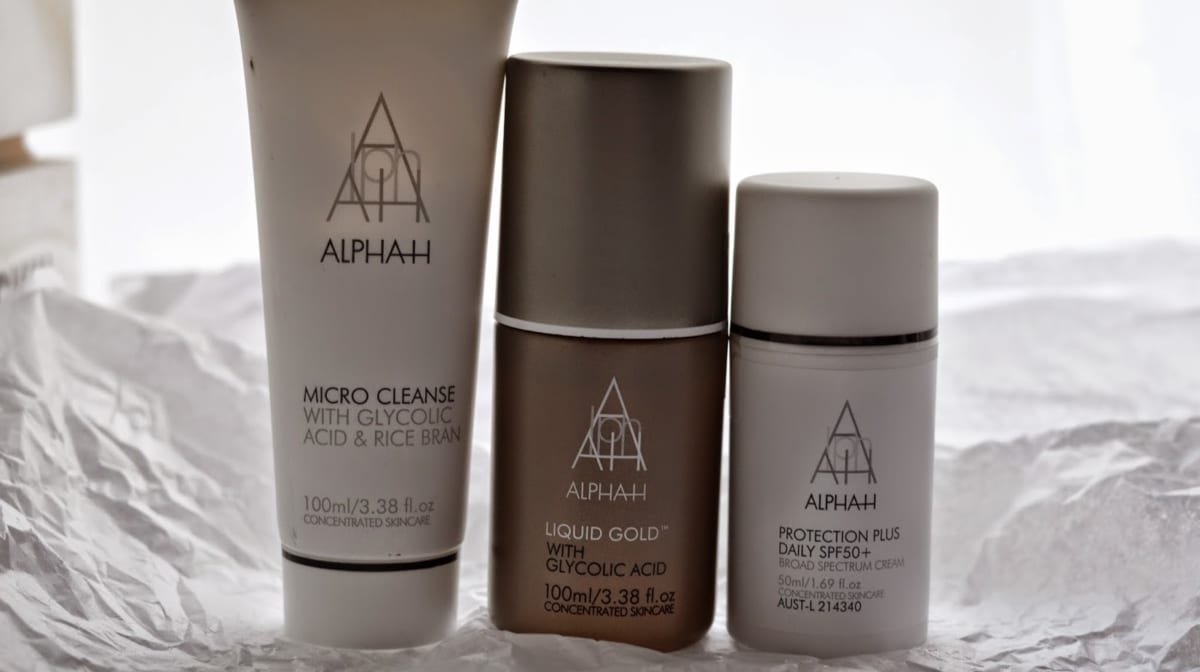 Join the ranks of many Aussie skincare devotees by picking up our bestseller from cosmedical brand Skinstitut. Each formula in their range has been designed to deliver real, lasting results similar to those you'd get from regular visits to a skincare clinic.
Their Glycolic Scrub 14% is the key to smoother, brighter skin free of imperfections, and will deliver benefits for practically every skin type. Glycolic Acid is an AHA that works to resurface the skin quickly and effectively, allowing healthy, new skin cells to emerge. Use it if you suffer from acne, scarring, hyperpigmentation, fine lines, excessive dryness and more.
Pick up the entire Skinstitut range at a huge 40% off in our Australia Day sale. That's just $27!
asap Daily Facial Cleanser
asap Skin Products are a beloved Aussie skincare brand, known for their easy-to-use cosmeceutical formulations and for having their fingers on the pulse of innovation. Each of their products is insanely popular amongst our customers, but our pick this Australia Day is the asap Daily Facial Cleanser. If you've just run out of cleanser, this is definitely the product to restock with -- and it's a godsend for absolutely every skin type.
Non-comedogenic (i.e., it won't clog pores) and non-drying, this gentle cleanser uses low concentrations of AHAs to resurface the skin without causing irritation. White tea works to provide skin with antioxidant benefits, protecting it against free radical damage. You won't even need a toner when you're done using this product!
Grab the full asap range at up to 30% off in the lookfantastic Australia Day sale.
Poni Cosmetics The White Knight Mascara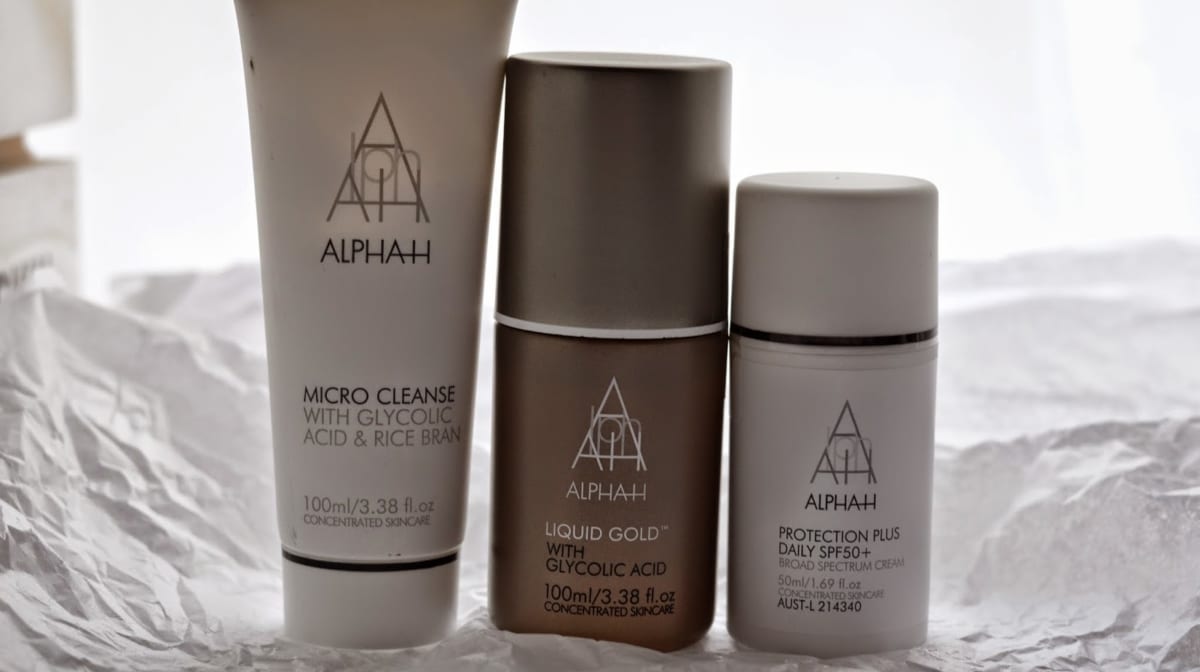 Want long, thick lashes? Short of paying $$ for eyelash extensions, a quality mascara is your best bet. Aussie brands are really stepping it up when it comes to makeup, and a particular favourite of ours is Poni Cosmetics. Based on the sunny Gold Coast, Poni boast amazing brow products, contour palettes, brushes and more, but their bestseller is definitely The White Knight Mascara.
Featuring a long, straight brush and thick bristles, The White Knight Mascara volumises and lengthens your lashes for a fluttery, full appearance. It's also black as night, and stays on 'til you take a waterproof makeup remover to it. Apply by placing the brush at the roots of your lashes and moving side to side before coating the lengths.
Get your hands on this beloved mascara at 10% off in our Australia Day sale.
Alpha-H Liquid Gold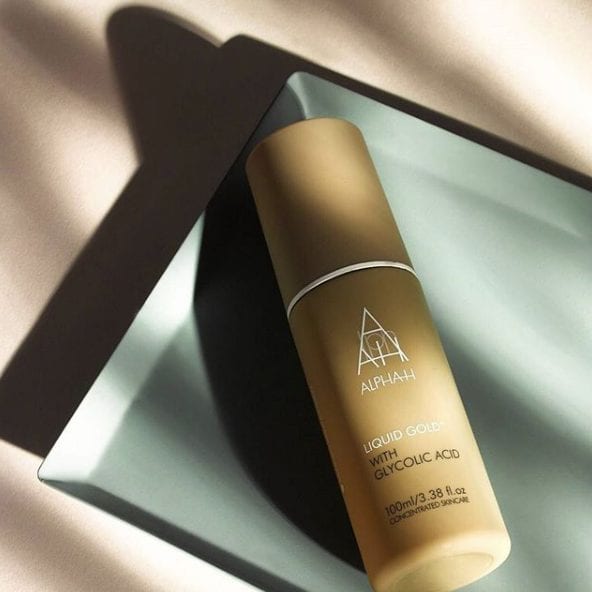 If you haven't yet heard of cult favourite skincare brand Alpha-H, you've definitely been kept out of the loop -- everyone's talking about their bestselling product, Liquid Gold. There's so much to say about this baby, starting with the fact that it addresses so many skincare concerns. From pigmentation spots to acne, ageing and more, this is definitely an all-rounder to have in your beauty bag.
Another Glycolic Acid-based product, Liquid Gold takes the place of an exfoliant or toner, and should be swiped across the skin every second day using a cotton bud. The results from this formula are unparalleled; customers have cited it as the reason their acne has calmed down or their years-old hyperpigmentation spots have begun to fade. Harper's Bazaar went as far as to call it 'bottled brilliance', so naturally, we're sold.
Take the Alpha-H Liquid Gold, in addition to the rest of the range, home with you at 20% off with our Australia Day sale.
Bondi Sands Self Tanning Foam Dark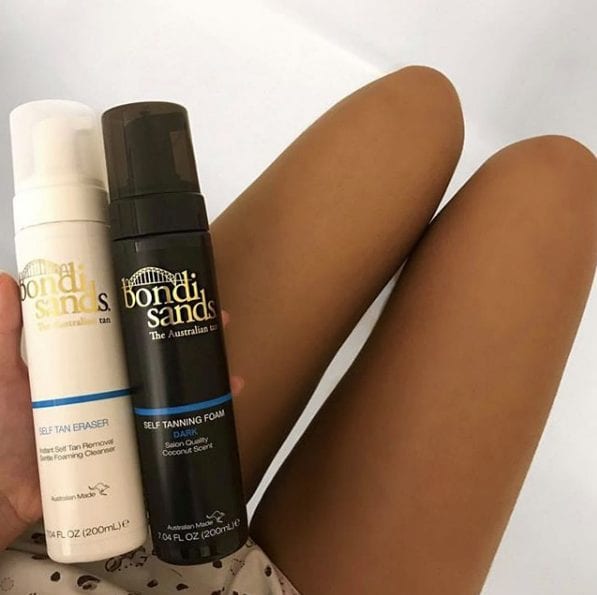 If you're all about that glowing summer tan, Australia Day is the perfect time to stock up on your self-tanning must-haves. After all, we're one of the sunniest countries in the world, so it only makes sense we love to look bronzed without UV exposure. The go-to brand for most Aussie girls is Bondi Sands, so you've probably seen your favourite local actress or model sporting a Bondi tan at some point, even if you're not familiar with them.
Although pretty much every Bondi Sands products is a surefire hit, the downright favourite is the Bondi Sands Self-Tanning Foam in Dark. This will give you that gorgeous glow and bronzed skin without appearing orange. Apply using a fake tanning mitt, washing off after three hours (or however long you like to leave your tan to develop).
Take a massive 30% off the entire Bondi Sands range in our Australia Day sale.
Eye of Horus Brow Fibre Extend
Have you been dreaming of natural, full brows to rival your fave Instagram model? Eye of Horus are the Byron Bay-based brand are here to answer all your prayers. Boasting a range of organic and primarily vegan makeup items, Eye of Horus have made waves in particular for their Brow Fibre Extend, a volumising brow gel.
Available in three shades, the Brow Fibre Extend can be applied to your natural brows using upward strokes. Simply pack on the product if you need a more intense colour, or use a little if your brows are already on the full side. This product also ensures your brows stay where you put 'em all day long, so you won't have to worry about being seen 'naked' (pretty much).
Shop Eye of Horus products at 20% in our exciting Australia Day sale.
Eye of Horus Brow Fibre Extend Husk (Ash Blonde) 0.5ml

Eye of Horus Brow Fibre Extend Dynasty (Medium Brown) 0.5ml

Eye of Horus Brow Fibre Extend Nile (Dark Brown) 0.5ml
Simplicite Sage Face Oil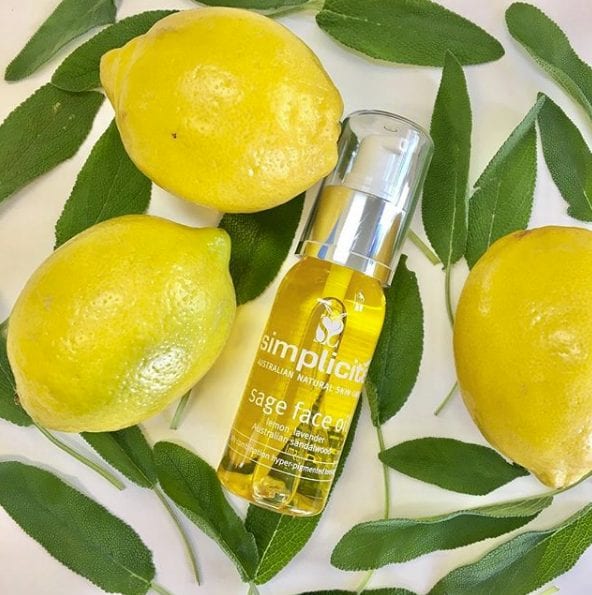 Simplicite are an Australian-based skincare brand that rely on botanical actives to repair and restore skin the natural way. Each of their products contains a unique blend of organic oils and extracts, with everything from lavender and lemon to sage, walnut, rosehip and more. A bestseller in the Simplicite range is their Sage Face Oil.
Perfect for all skin types, this oil is essential in balancing out the complexion and restoring it to its ideal 'level'. If you've got greasy, oily skin, chances are an oil will actually help curb this, whereas dry and mature skins will also benefit as an oil can lock in hydration. However, the Sage Face Oil truly shows how much of a superstar it is for those experiencing hyperpigmentation. In addition to keeping the complexion balanced, it'll work to alleviate those dark spots as time goes on, leaving you with a gorgeously even appearance.
Discover the entire Simplicite range at 20% off in our Australia Day sale.