Big pores can be a real problem – for our skin, our time, and for our bank accounts! However, it doesn't have to be this way. At LOOKFANTASTIC, we've listed our favourite pore minimising treatments so you can achieve Hollywood-worthy, clear skin in no time at all.
What are pores?
Look at your face in the mirror. See those little dots all over? These are pores. Pores are the skin's way of opening up the hair follicles. Their function is to act as a release for the oils and sweat (known more scientifically as sebum) that are currently building up under your skin's surface. Contact with oils means your pores are increasingly susceptible to a build-up of excess sebum, which can lead to clogged skin, and eventually to breakouts.
How to minimise the appearance of pores
Over time, it's a fact of life that your pore size will grow. This means that it's important you keep your pores as clean and clear as possible. To do this, you may need to revaluate your current skincare products and find a better daily regime. This includes using cleansers and moisturisers that do not completely rid your skin of its natural moisture levels, day and night, as this will ensure the best results.
Which products do we recommend?
At LOOKFANTASTIC, we have collated the following products which will no doubt become essential components of your daily skincare routine.
1. The philosophy The Microdelivery Dream Peel Refining Gel 2. Dermalogica Micro-Pore Mist 3. Medik8 Virtually Poreless 4. Kora Organics Noni Night AHA Resurfacing Serum
Packed to the brim with powerful AHAs and BHAs – as well as a healthy range of different acids – this is the perfect overnight treatment for your skin. It acts fast to target uneven textures and dull tones, as well as minimising pores.
Perfect as an on-the-go treatment, with this product you are just one spritz away from smaller pores. Infused with an anti-oxidising blend of niacinamide and wild rose hips flavonoid, your skin will be ready to tackle anything, all without stripping your skin of its natural oils.
With a line including a gel, tonic and moisturiser, this kit is the ultimate pick me up for your skin. Spanning your entire daily routine, each product is packed full of botanicals and acids (such as mandelic) that will be perfectly suited to shrinking the size of your pores.
With a touch of luxury, this serum seeks to rejuvenate your skin by targeting oversized pores. With natural AHAs, BHAs and ferments as standard, your skin will be left looking happier and healthier whilst also targeting fine lines and wrinkles.
At LOOKFANTASTIC, we stock a range of different treatments for the minimisation of pores, so get in touch with us today to learn more.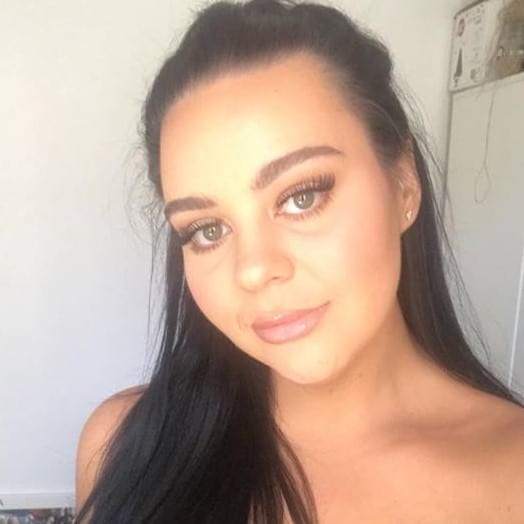 A coffee addicted, YouTube obsessed Libran, I absolutely live and breathe all things beauty! I love to try new products and find myself switching things up regularly, as I continue on my ultimate quest to find the perfect flawless base and skin-care regime.