From dry skin with breakouts in the middle of winter to oily skin with dry eyes in the heat of summer, combination skin can be a huge frustration for the average skincare lover. Especially if what works on one part of your face won't work on another. But never fear, there's a world of products out there designed specifically for combination skin. Even moisturisers, too. We've collated a list of some of the top moisturiser options for combination skin on the market to get you started.
What is combination skin?
Combination skin is the best description of skin that has multiple issues facing it. For example, dry skin and oily skin. Because most products for dry skin are rich and can lead to breakouts, and most oily skin products are highly drying, this can lead to serious headaches – and in some cases, worse skin than when you started. If you're struggling with your combination skin, the best thing you can do is seek out products that work for all your skin issues. Luckily, we've got a few options for you to try out here!
The best moisturisers for combination skin
Which are the best moisturisers for combination skin?
Clinique iD Dramatically Different Moisturizing Lotion and Active Cartridge Concentrate 125ml (Various Types)
Clinique's iD Dramatically Different Moisturizing Lotion and Active Cartridge collection is the dream for anyone with combination skin. Instead of one specific product, this range features a collection of different combinations to find the best solution that suits your skin exactly. From fire lines to irritation, uneven skin texture to fatigued skin, there's a cartridge to solve just about any issue. The moisturising lotion is also highly hydrating for up to 8 hours with no parabens or phthalates, leaving your skin soft and blemish-free. How's that for customisation?
Moisturise your complexion with the Antipodes Vanilla Pod Hydrating Day Cream, This product is full of all the good stuff  and using its lightweight yet
After a balance of hydration and soothing energy.  This lightweight and non-greasy moisturiser provides plenty of hydration thanks to antioxidants and dual peptide technology to both blur and hydrate the skin. This product is ultra-moisturising and packed to the brim with antioxidants thanks to a blend of certified organic Lemon, Green Tea, Aloe Vera and Pomegranate extracts, the quick-absorbing formula protects skin from external aggressors and supports a clear complexion.
If revitalising and renewing your skin sounds like your kind of thing, the asap Advanced Hydrating Moisturiser is an excellent choice for you. While not recommended for acne-prone skin, it is suitable for all other skin types – including combination. This little tube is packed with great antioxidants, vitamins and ceramides for beautiful, healthy and repaired skin. It even reduces sun damage and ageing that results from it, essential for much of the Aussie population. It also includes tangerine oil, which smells good enough to eat (but don't!).
Low-oil, non-clogging formulas and intense hydration? Count us in. The Skinstitut Moisture Defence Normal Skin is an excellent choice if you have combination skin that isn't too much one way or the other. The key ingredient of this moisturiser is Synthetic Snake Venom known as Synthetic Tripeptide, designed to reduce wrinkles and smooth out the skin. A natural peptide called Purisoft is also included to protect your skin against pollution, leaving your face moisturised and soft all day long.
Hate having to manage the oilier parts of your face? Then Dermalogica Clear Start Oil Clearing Matte Moisturiser provides the matte look you're craving without leaving the dry parts of your skin thirsty for more. Oil-absorbers keep that shine at bay, while the inclusion of sunscreen protects you against damage. Willow Bark mattifies, while Silicones stop the skin from drying out and Burdock Root hydrates and calms the skin. White Birch and Whitewood Bark are also included, with anti-inflammatory and antiseptic properties to keep your skin clear and happy. If your combination skin is on the oilier side, this matte moisturiser is an excellent option to try.
How do I keep my combination skin happy?
The best way to keep combination skin happy, and both blemish and dry patch-free, is to use products specifically for your skin type. You could also opt for using different products on different areas of your face to manage specific breakouts or dry spots, but that's up to you. If what you're doing now isn't working for your combination skin, shaking it up and trying something new could be the best thing to do. Our moisturisers above are a great place to start!
See more combination skincare products at LOOKFANTASTIC!
Loving our moisturiser suggestions? If you're after a full skincare routine for your combination skin, we've got plenty of options for you. Check out our serums, toners, and cleansers online today to find the best routine for your combination skin. It's all about finding that balance. Or if you're spoilt for choice, get in touch with our team via our IG – we'd be happy to point you in the right direction.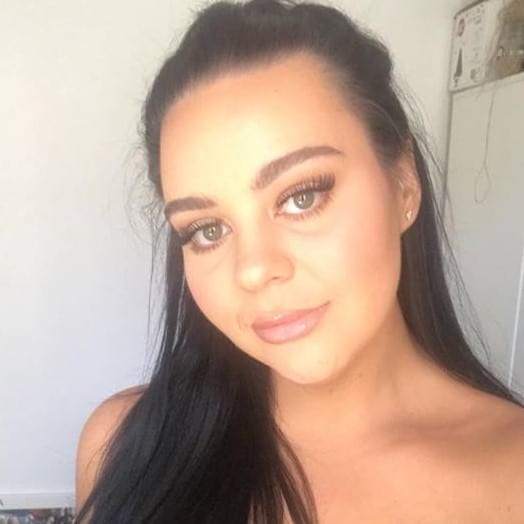 A coffee addicted, YouTube obsessed Libran, I absolutely live and breathe all things beauty! I love to try new products and find myself switching things up regularly, as I continue on my ultimate quest to find the perfect flawless base and skin-care regime.