Discover freezeframe, the Australian made skin care brand responsible for over a million sets of younger looking eyes. 
Plump, youthful skin may be part genetics, but there is no doubt that the key to maintaining younger looking skin can be found in your daily skin care products.  
Clinically effective skin care treatments can help to reverse skin aging and address your beauty problems no matter your age. Whether your concerns are anti-aging (sagging, wrinkles, fine lines, and overall dullness), body contouring, or you just want to enhance your natural beauty, freezeframe has clinically proven solutions to all of your beauty problems. 
freezeframe products are packed with the latest skincare technology to make your skin look younger, enhance your lips and lashes, and help ensure your curves are in all the right places. Our products contain gentle yet powerful active ingredients like peptides, hyaluronic acid, Vitamin C and natural extracts, that target issues like pigmentation, dark circles and puffiness. Peptides in particular are an important addition to your skincare routine as they are clinically proven to make changes in the skin, but gentle on sensitive. Different peptide structures can teach your skin to behave in different ways without the aggressive nature of other clinical ingredients. 
Did you know that the skin around your eyes is usually the first area on your face to show signs of aging? freezeframe's best-selling eye treatments non-surgical EYELID LIFT and REVITALEYES are specifically formulated to target both the upper eyelid and under eye area and reverse ageing eyes naturally.  
REVITALEYES combines the power of three super strength peptides, vitamin C, and hyaluronic acid which are the best ingredients to reduce eye wrinkles, eye bags and dark circles. Its unique gel tensor system lifts and smooths the delicate eye area in just 30 minutes, deeply moisturizing, energizing, and improving microcirculation to deliver long-lasting results for reducing wrinkles, puffiness, and dark circles. It's clinically proven to reduce wrinkles by up to 72% in just 14 days and reduce puffiness and dark circles in the same short time. With over a million units sold REVITALEYES is your one stop shot for younger looking under eyes. 
If your beauty concern is sagging or drooping of your upper eyelid, freezeframe's' non-surgical EYELID LIFT serum, provides a clinically proven lift to sagging or hooded upper eyelids. Non-surgical EYELID LIFT is clinically proven to deliver up to 43% more open looking eyes, for dramatically younger looking eyes in just 28 days. The serum contains a breakthrough bio-mimetic peptide and hyaluronic acid, which reinforce the structural support network of the skin, strengthen elastic fibers by 186%, and firm, lift and open the eyelid, providing an alternative to blepharoplasty or a surgical eyelid lift.  
With an anti-fatigue effect seen almost instantly, non-surgical EYELID LIFT refreshes and opens up the eyes by reducing inflammation, strengthening capillaries, and assisting lymphatic drainage. The combination of non-surgical EYELID LIFT serum and REVITALEYES eye gel gives you a 360° total eye treatment to  reduce your eye wrinkles without the need for Botox®, lift your eyelids and leave your delicate eye area feeling youthful, fresh and deeply moisturized. 
Now that you have your eye's looking younger and lifted without surgery or invasive procedures, you can achieve a naturally flawless, youthful base with freezeframe's BB BLUR. This all-in-one blurring skin tint moisturiser not only blurs imperfections and evens out your skin tone, but also acts as your anti-aging serum and contains probiotics to nourish your skin's microbiome and repair barrier function. With its colour-adaptive technology, BB BLUR matches your skin perfectly, giving you a natural and flawless finish. BB BLUR can be worn instead of foundation, or layered underneath foundation. 
Your skin is now beautifully hydrated, fresh, and glowing, so it's time to complete the look by emphasizing your natural assets with beautiful lashes. Try our natural lash boosting serum LASH PRESCRIPTION for up to 72% longer looking lashes. Or if you don't can't wait the few weeks it takes for this lash booster to naturally grow your lashes, INSTANT LASH XTREME is the beauty industry's solution to achieving the lash extension look instantly at home. It's an industry-first with its tube technology that's packed with open-ended, heart-shaped fibers that fill with liquid, swelling and expanding to give your lashes an instant boost. The swollen fibers attach to your lash ends to lengthen, lift and volumize your lashes for a dramatic, fluttery look that's sure to turn heads. 
After enhancing your eyes with beautiful, lifted lashes, the next step is to focus on your lips.  
Unlike the rest of the face, which may not show signs of aging until late 20s to 30s, lips can start to lose vital volume as early as late teens. freezeframe's LIP INJECTION is the perfect solution to achieve plump, juicy lips without injections. 
This powerful formula offers a dual effect that instantly plumps up the volume of your lips, while also providing a long-term volumizing effect that can more than double the appearance of your lip size in just four weeks. Plus, this innovative product can reduce the appearance of vertical lip lines, commonly known as smoker's lines, both instantly and over time.  
With freezeframe's clinical alternatives, you can achieve healthy, younger looking skin naturally at any age. Discover our eye, face, lip, lash and body changing products yourself and experience the confidence that comes with healthy, younger looking skin, and being the very best version of your beautiful self.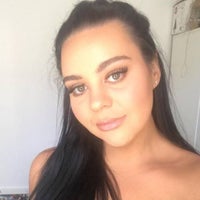 A coffee addicted, YouTube obsessed Libran, I absolutely live and breathe all things beauty! I love to try new products and find myself switching things up regularly, as I continue on my ultimate quest to find the perfect flawless base and skin-care regime.