We're excited to announce that Antipodes is lookfantastic Australia's brand of the month for May!
From their use use of fresh, sustainably sourced ingredients, to the fact that their products are all cruelty-free and certified vegetarian, we love everything that Antipodes stands for.
The brand is the perfect reflection of cutting edge science meets high-quality, organic formulations and everything they do is guided by the ideal that we should 'love nature'.
Keep reading to discover Antipodes NEW launch, a serum that's been referred to as a 'blessing for urban life'.
Blessing Anti-Pollution Light Face Oil
The effects of pollution on the skin
Urban environments are becoming increasingly more polluted. From waste, traffic fumes and dust to internal air conditioning and UV sunlight, our skin is exposed to a large amount of pollution every day-- whether we like it or not!
It may not seem like a big deal, but this constant exposure can really take a toll on the skin and according to Antipodes Global Beauty Expert, Deborah Sampson, can cause "premature ageing, dark spots and uneven skin tone".
A blessing for urban life
Antipodes' NEW launch Blessing Anti-Pollution Light Face Serum was designed to protect, improve and brighten the skin. Its light-weight, oil-based formula provides a barrier against pollution, while active ingredients target pigmentation and oxidative stress.
In independent tests, Blessing was shown to prevent or completely stop free radical damage in the  cells by up to 52% after just one hour- that's pretty impressive!
Blessing is jam-packed with skin-loving ingredients including avocado and jojoba oils' to improve and strengthen skin, while Vinanza Grape, Kiwi, marshmallow bloom and liquorice root all help brighten and target pigmentation caused by pollution.
When and how to use Blessing Anti-pollution Light Face Oil
Nourishing yet light-weight, Blessing creates a silky feeling on the skin, meaning its the perfect base for makeup. A blessing for urban life, this serum is perfect for most skin conditions.
Apply Blessing in the morning, after cleansing and before moisturising, sweeping upwards with your fingertips across the face and neck. For those with oily skin, try pairing Blessing with the Worship Skin Defence Antioxidant Serum to defend skin against the premature signs of ageing. For drier skin types we recommend layering Blessing with the Hosanna H20 Skin Serum,  a water-charged product that works to quench thirsty skin while intensively improving the appearance of skin over time.
Other Antipodes Best-sellers
Shop the Antipodes range on lookfantastic here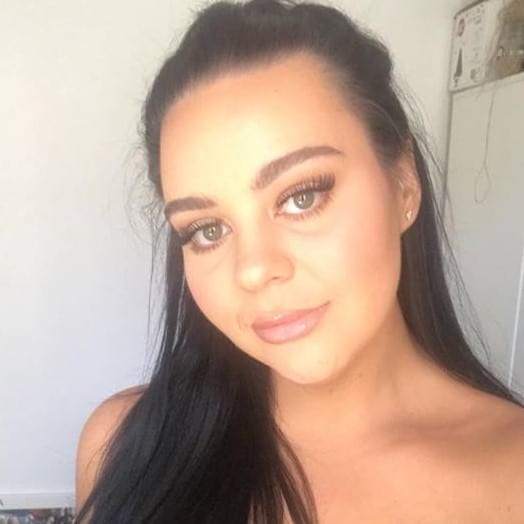 A coffee addicted, YouTube obsessed Libran, I absolutely live and breathe all things beauty! I love to try new products and find myself switching things up regularly, as I continue on my ultimate quest to find the perfect flawless base and skin-care regime.