Let the sea empower your beauty
Thalgo is no novice when it comes to skincare. In fact this skin-loving brand has been transforming complexions around the world for over 50 years now!
Harnessing all that the depths of the ocean has to offer, Thalgo are known for their use of rich marine elements, which produce real results for all skin types and concerns.
From hydration and anti-ageing to detoxifying and slimming, Thalgo has explored the depths of the sea to identify specific seaweeds for a number of concerns.
Keep reading to discover more about Thalgo's skin-loving marine products as well as a little more on the ingredients used in their incredible range.
Harnessing all the ocean has to offer
Thalgo products are formulated using some incredible healing elements from the depths of the ocean
Sea Water – a natural, powerful ingredient that has the ability to both regenerate and re-mineralise the skin.
Algae – contains super high concentrations of mineral elements as well as vitamins and amino acids. Because of this rich and unique composition, algae have therapeutic and cosmetic qualities.
Macro Algae – are rich in polysaccharides (sugar molecules), which give them much sought-after pharmacological and cosmetic properties including hydrating and exfoliating, melanin production and remineralisation.
Marine Bacteria – shown to have antibiotic and anti-carcinogenic properties.
Corals – contain a high amounts of minerals known to help treat disease such as HIV, cancer, Alzheimer's, and Parkinson's.
Plankton – secrete valuable antibacterial, antiviral and antibiotic substances. They contain vitamins and amino acids with soothing and healing properties.
Our Thalgo picks
Purifying yet super gentle, this must-have cleansing lotion contains micellar particles, which draw dirt, debris and impurities from the skin. Suitable for even the most sensitive skin types, Thalgo's Foaming Micellar Cleansing Lotion leaves skin feeling comfortable, refreshed and balanced!
A mist that helps regenerate skin, while stimulating cell renewal? Yes please! Thalgo's Reviving Marine Mist is jam-packed with minerals and vitamins and works to hydrate, nourish and replenish the skin's protective barrier function.
Thirsty skin, meet your saviour! Thalgo's Hydra Marine 24h cream provides skin with 24 hour hydration, while infusing it with a dewy, youthful glow. Perfect for under makeup, this nourishing cream leaves the skin looking and feeling plump and smoothed.
A standout in the Thalgo range, the Micronised Marine Algae is a unique, mineral rich additive for bath time. Perfect for those looking to relieve tired muscles or to help with poor circulation, these multi-tasking additives also help refine the figure and calm skin. Top tip- mix a small amount of product with water and use as a targeted face mask to nourish, remineralise and calm redness or irritation.
Discover the entire Thalgo product range here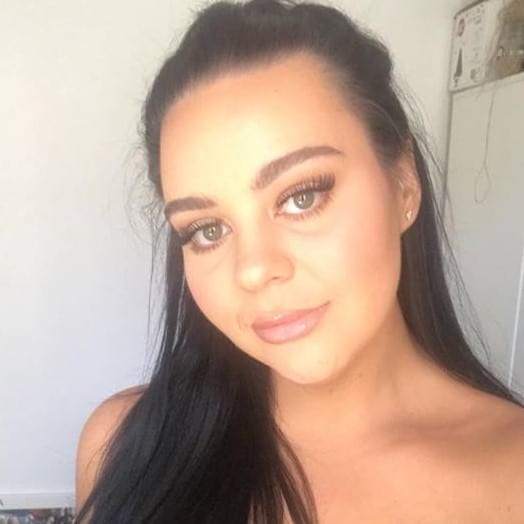 A coffee addicted, YouTube obsessed Libran, I absolutely live and breathe all things beauty! I love to try new products and find myself switching things up regularly, as I continue on my ultimate quest to find the perfect flawless base and skin-care regime.