Anyone who has been unfortunate enough to experience sunburn from the potent Australian sun (and that is most of us!) will know just how incredibly painful and uncomfortable it can be. Sunburn can take a while to heal, depending on the severity of it. When you have sunburn, it's important you treat it to help your skin recover and also to reduce discomfort for you.
How is sunburn caused?
Sunburn is caused by spending long periods in direct sunlight. It is often brought on when the skin is not protected by clothing or sunscreen. You can get sunburn from excessive exposure to any kind of UV light, so this may be sunlight or tanning beds.
How to treat sunburn
The sooner you can treat your sunburn, the better. This is from both a pain-relief aspect as well as to attend to any potentially permanent skin damage. A few ways to treat sunburn include:
• Cooling the skin with cold showers, baths and a damp towel or flannel. • Applying moisturiser and gels that are cooling and hydrating • Rehydrating - this helps rehydrate your skin, as well as any other side effects that you may experience from prolonged UV exposure • Pain relief - using anti-inflammatory over-the-counter medicines can help reduce swelling and minimise pain • Use hydrocortisone cream • Stay out of the sun for a few days or weeks
What products to use
1. Bondi Sands Hydra After Sun Aloe Vera Cooling 2. Kerstin Florian Aloe Gel 3. Lycon Aloe Vera Soothing Gel 4. Christophe Robin Intense Regenerating Balm
Australia's own Bondi Sands have a product that was created with the common Aussie issue of sunburn in mind. Made with 95% aloe vera, Bondi Sands Hydra After Sun Aloe Vera Cooling Foam is an incredibly soothing formula that deeply hydrates sunburnt skin. This is a solution that can be applied to the skin as and when necessary following sunburn for instant relief from its stinging effects.
Kerstin Florian Aloe Gel is rich in that all-important aloe vera which is a popular and effective ingredient in treating sunburn. It also contains allantoin, a compound extracted from the comfrey plant, which helps to protect and soothe the skin.
Another plant-derived compound in this gel is arnica which boasts natural anti-inflammatory properties. This gel is easily absorbed into the skin helping it to heal and hydrate, as well as protecting against damaging free radicals that sun exposure can often cause.
Lycon Aloe Vera Soothing Gel is a useful solution to carry around in your bag following a bout of bad sunburn. The gel, combined with aloe vera, acts as a soothing remedy for red, sore and dehydrated sunburn.
You can also find cooling compounds such as chamomile and arnica in this product and the product is paraben and phthalates-free, meaning you won't be rubbing any nasty substances into a vulnerable area of skin.
Christophe Robin Intense Regenerating Balm with Prickly Pear Oil is an incredibly versatile product that can be used for multiple purposes including styling your hair, treating dry lips, and of course, calming the effects of sunburnt skin. A hair styling product and a treatment for sunburn, revolutionary, right?
Infused with prickly pear seed oil, this balm carries all the beneficial properties of this fruity compound such as being high in vitamin E and antioxidants which protect cells from damage and reducing inflammation. With this product, you can experience full-body hydration wherever you need it.
Prevention tips
The main way to prevent sunburn is to refrain from staying in the sun for too long! This includes falling asleep in direct sunlight as this often results in a bad case of sunburn.
Other ways to prevent sunburn whilst out in the Aussie sun include applying sunscreen on exposed skin before you go out. It may be best to carry extra layers of clothing with you too so you can cover up the skin when you feel it may have been exposed to UV rays for too long.
Browse sunburn treatments with LOOKFANTASTIC today!
Don't sit and suffer from your sunburn, shop at LOOKFANTASTIC today to find an alleviating treatment for your sore sunburnt skin.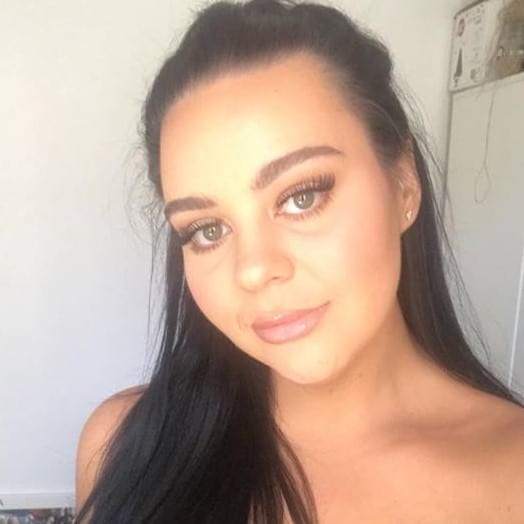 A coffee addicted, YouTube obsessed Libran, I absolutely live and breathe all things beauty! I love to try new products and find myself switching things up regularly, as I continue on my ultimate quest to find the perfect flawless base and skin-care regime.