Skin firming is one of the main desires in a skincare product, traditional retinols are often the first product you reach for when target fines lines and wrinkles but using traditional can often cause irritation to those with sensitive skin. What a retinol alternative can offer is the results of a retinol without the irritation. Which is why, we would love to introduce you to the KORA Organics Plant Stem Cell Retinol Alternative Moisturizer.
Let's dive into exactly what a retinol alternative moisturizer is and why you need this new product.
What is a Natural Retinol Alternative?
Simply put, they are the natural alternative to traditional retinols without compromising on results. Harnessing plant-powered ingredients to act as a retinol, or retinoids, without the sensitivity they often cause.
Bakuchiol is the star ingredient, front and centre of the retinol alternatives movement, to plump and firm the skin. A topical bakuchiol treatment can gently increase cell turnover, to inspire collagen production, smooth fine lines and gift a more even skin tone. It also doubles to deeply soothe and hydrate skin; perfect for daily use in a moisturizing cream. It provides similar qualities to vitamin A, without being a vitamin A derivative.
Another retinol alternative that's loved is Alfalfa. Loaded in vitamin C & K it multiplies as an anti-inflammatory, natural retinol option; stimulating collagen production to address discoloration and protect against free radical damage.
Meet the Plant Stem Cell Retinol Alternative Moisturizer
An all-in-one certified organic moisturizer for long-lasting firming hydration to:
Gently target fine lines + wrinkles
Prevent future aging from environmental damage
Deeply hydrates with skin-loving + moisture-locking actives
This ultra-nourishing daily moisturizer helps support the skin with organic ingredients:
Bakuchiol + Alfalfa to treat fine lines and wrinkles
Acai Stem Cells + Rosehip Oil to prevent environmental damage
Natural Ceramide + Peptide blend to firm + lock in moisture.
This antioxidant-rich blend contains 5% active power of retinol alternatives: 1% bakuchiol + 4% alfalfa for healthier, firmer, glowing skin.
It's gentle enough to use day and night and alongside your retinol alternative serum for 24/7 protection without irritation.
Why Miranda created the Plant Stem Cell Retinol Alternative Moisturiser
"Traditional retinols have always felt harsh on my skin, and I've had so many of our customers reach out and share the same feedback. People often come to organics to find a gentler option, so I wanted to create something gentle enough to use daily without sacrificing results.
Having been in this business for nearly 2 decades, I know how important it is to have options that fit into your personal routines. Now offering two different yet equally powerful and nourishing products – both a serum and a moisturizer—that work together and alone without irritation is something that was important for KORA to offer and something that I'm proud of" – Miranda
This moisturiser is a fusion of retinol alternatives with an ultra-nourishing boost of antioxidant protection and hydration, all rolled into one. It's a new go-to for treating and preventing against fine lines and wrinkles.
Shop the full range of retinol alternatives from KORA Organics.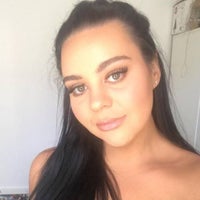 A coffee addicted, YouTube obsessed Libran, I absolutely live and breathe all things beauty! I love to try new products and find myself switching things up regularly, as I continue on my ultimate quest to find the perfect flawless base and skin-care regime.