The coronavirus pandemic has changed life as we know it – for all of us. And in a sign of care for one another, Australians have committed themselves to wearing masks to reduce the spread of the disease. One of the knock-on effects of this has been a rise in what is known as "maskne", or mask acne – pimples caused by wearing a mask.
When we wear masks, our skin can't perform some of its usual functions to the same effect as normal – like cleaning out tiny hair follicles, meaning they become blocked. This has for a number of Australians lead to a rise in acne. While "maskne" might not be the most pressing health concern, it's certainly something worth addressing.
Preventing "maskne": a guide
Tackling maskne is the sort of job that requires a two-pronged approach. The first step is to attempt to prevent, or at least reduce the incidence of the problem, at its source. One way to prevent the spread of bacteria is to invest in some patches for your skin, like the COSRX Acne Pimple Master Patch
The beauty of these items is that they tackle maskne as soon as the problem rears its head. It works to keep your skin at its ideal humidity level, which means that the conditions for continued follicle blockage are curtailed. It's crafted from a material called hydrocolloid, which helps your skin bring out any impurities and expedite the recovery process.
Another important step to take is to ensure that your mask fits correctly. Now that many people's masks have undergone several washes since the outset of the pandemic, it's possible that the elastic has gotten less flexible – leading to many people wearing masks that are, in essence, too small. This could be causing a significant amount of friction or chafing, which in turn could cause the skin to respond with acne. Finding a new mask that fits could well help. We love the Slip Silk face coverings, which are a sumptuously soft way of staying protected.
COSRX Acne Pimple Master Patch (24 Patches)

Slip Reusable Face Covering (Various Colours)
Our top products for combatting maskne
Maskne can't be fully prevented, so acne treatment is often the only way to challenge the spots caused by the necessary mask-wearing we're seeing during the pandemic. A pore cleansing gel, like the Medik8 Pore Cleanse Gel Intense, helps to flush out the blockages and impurities that get trapped behind your mask every time you wear it. It also helps the level of serum that is present in your skin to become rebalanced.
It contains a healthy dose of glycerin designed to boost the moisture levels around your face back to their natural amounts. The product also comes with an infusion of some of nature's most re-energising scents, including lavender, and it does not contain any artificial colourings.
The Ordinary Lactic Acid 5% + HA 2% Superficial Peeling Formulation 30ml
The Ordinary Lactic Acid 5% + HA 2% Superficial Peeling Formulation is ideal for maskne, too. This product contains Lactic acid, which helps to slough off dead skin, resulting in a complexion that's clear, with less noticeable lines and wrinkles.
As well as using acne cream during the day to tackle maskne as it develops, it's also important to take care of your skin at night. Our skin frequency rejuvenates itself while we sleep, so tackling maskne has to be a round-the-clock endeavour. Dermalogica's Retinol Clearing Oil is powered by salicylic acid, which works hard to reduce the risk of acne developing, in conjunction with natural ingredients like golden jojoba.
Lastly, a clay mask a day, keeps the maskne away! Pai's Blemish Mask is packed with skin detoxifying Kaolin clay which helps decongest pesky clogged pores which can lead to acne.
Looking to stock up your skincare regime with more blemish fighting products? Check out our Acne Edit here!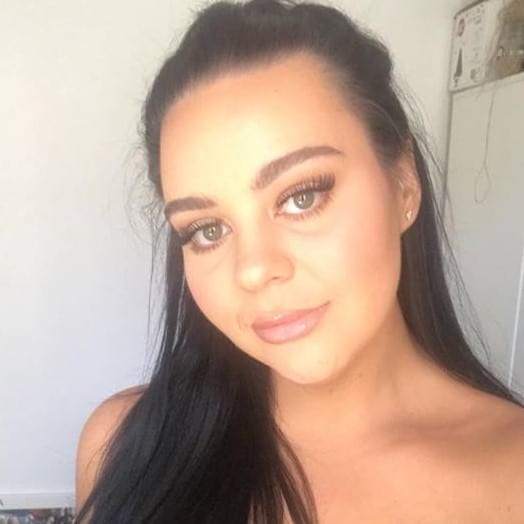 A coffee addicted, YouTube obsessed Libran, I absolutely live and breathe all things beauty! I love to try new products and find myself switching things up regularly, as I continue on my ultimate quest to find the perfect flawless base and skin-care regime.